(Dagbladet): Nominasjonene til tv-bransjens egen prisutdeling, Emmy Awards, er offentliggjort.
Emmy er tv-ens svar på Oscar, og deles ut hvert år til skuespillere og regissører som har prestert fremragende på tv-skjermen. I år er det 69. gang at Emmy Awards deles ut.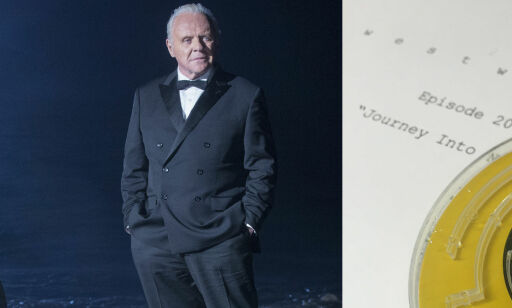 «Westworld»-skaperen pirrer fansen med mystisk melding. Dette vet vi om den nye sesongen
Det er «Westworld» og «Saturday Night Live» som topper årets liste, med henholdsvis 22 nominasjoner hver.
Se liste over de nominerte nederst i saken!
Nominert til «beste drama»
HBO-serien «Westworld», hvor tenkende menneskeroboter tilfredsstiller menneskets mørkeste behov i en futuristisk fornøyelsespark, ble raskt svært populær etter premieren i fjor høst.
Serien har vært spesielt verdsatt hos fansen på grunn av det mystiske og gåtefulle plottet, med flere historielinjer som innbyr til spekulasjoner.
Nå er «Westworld» blant annet nominert til den gjeve kategorien «beste drama», sammen med seriegiganter som «Better Call Saul», «The Crown», «The Handmaid's tale», «House of Cards», «Stranger Things», og «This is Us».
Andre sesong av suksess-serien har ventet premiere i 2018. Ifølge ansvarlig for casting til serien, John Papsidera, er det en utfordring å hindre lekkasjer om hva som kan komme til å skje i andre sesong.
«Westworld» er basert på sci-fi-klassikeren fra 1973. I serien spiller blant annet stjerner som Anthony Hopkins, Evan Rachel Wood og norske Ingrid Bolsø Berdal.
Dagbladets anmelder Christopher Pahle rullet seks på terningen for serien.
I Norden var «Westworld» høstens klare strømmefavoritt på HBO, og Bolsø Berdal ble et av verdens mest eksponerte tv-seriefjes.
Ikke på lista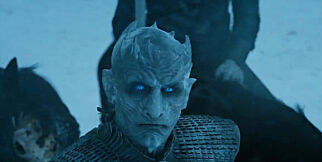 Nå er vinteren endelig kommet. Ny, avslørende trailer for «Game of Thrones» er sluppet
Den observante leser vil kanskje legge merke til at «Game of Thrones» ikke står på lista over de nominerte i år. I fjor var det «Game of Thrones» som tok storeslem (og verdensrekord!) med 24 nominasjoner og 12 Emmy-priser.
Det kommer av at «Game of Thrones» ikke har hatt sesongpremiere ennå (premieredatoen er satt til 17. juli), og derfor ikke har rukket å bli med i årets vurdering.
På en delt andreplass, med 18 nominasjoner, havnet Netflix' 80-tallsdrama «Stranger Things» og FX' «Feud: Bette and Joan». I tillegg var også HBOs «Veep», «Big Little Lies» og «The Night Of» blant de tv-seriene som fikk flere nominasjoner.
Her er et utdrag av de nominerte:
OBS: Det er ikke Dagbladet som har valgt å lage kjønnskategorier. Dette er kategoriene som Emmy selv har delt prisene opp i, som er oversatt til norsk. Det er to ulike priser, en for hvert kjønn: «best actor, drama» og «best actress, drama». I tillegg er det flere kategorier nominerte som ikke er tatt med i denne oversikten. Du kan finne en total oversikt her. Her ligger samtlige nominasjoner fra Emmy på PDF.
Beste dramaserie
Better Call Saul
The Crown
The Handmaid's Tale
House of Cards
Stranger Things
This Is Us
Westworld
Beste komedie
Atlanta
Black-ish
Master of None
Modern Family
Silicon Valley
Unbreakable
Kimmy Schmidt Veep
Serier med forhåndsbestemt slutt
Big Little Lies
Fargo
Feud: Bette and Joan
Genius
The Night Of
Film på tv
Black Mirror: San Junipero
Dolly Parton's Christmas of Many Colors
The Immortal Life of Henrietta Lacks
Sherlock: The Lying Detective
The Wizard of Lies
Mannlig hovedrolle, drama
Sterling K. Brown, This Is Us
Anthony Hopkins, Westworld
Bob Odenkirk, Better Call Saul
Matthew Rhys, The Americans
Liev Schreiber, Ray Donovan
Kevin Spacey, House of Cards
Milo Ventimiglia, This Is Us
Mannlig hovedrolle, komedie
Anthony Anderson, Black-ish
Aziz Ansari, Master of None
Zach Galifianakis, Baskets
Donald Glover, Atlanta
William H. Macy, Shameless
Jeffrey Tambor, Transparent
Kvinnelig hovedrolle, drama
Viola Davis, How to Get Away with Murder
Claire Foy, The Crown
Elisabeth Moss, The Handmaid's Tale
Keri Russell, The Americans
Evan Rachel Wood, Westworld
Robin Wright, House of Cards
Pamela Adlon, Better Things
Kvinnelig hovedrolle, komedie
Jane Fonda, Grace and Frankie
Pamela Adlon, Better Things
Allison Janney, Mom
Ellie Kemper, Unbreakable Kimmy Schmidt
Julia Louis-Dreyfus, Veep
Tracee Ellis Ross, Black-ish
Lily Tomlin, Grace and Frankie
Mannlig hovedrolle, film på tv/serier med forhåndsbestemt slutt
Riz Ahmed, The Night Of
Benedict Cumberbatch, Sherlock: The Lying Detective
Robert De Niro, The Wizard of Lies
Ewan McGregor, Fargo
Geoffrey Rush, Genius
John Turturro, The Night Of
Kvinnelig hovedrolle, film på tv/serier med forhåndsbestemt slutt
Carrie Coon, Fargo
Felicity Huffman, American Crime
Nicole Kidman, Big Little Lies
Jessica Lange, Feud: Bette and Joan
Susan Sarandon, Feud: Bette and Joan
Reese Witherspoon, Big Little Lies
Mannlig birolle, drama
Jonathan Banks, Better Call Saul
Ron Cephas Jones, This Is Us
David Harbour, Stranger Things
Michael Kelly, House of Cards
John Lithgow, The Crown
Mandy Patinkin, Homeland
Jeffrey Wright, Westworld
Mannlig birolle, komedie
Louie Anderson, Baskets
Alec Baldwin, Saturday Night Live
Tituss Burgess, Unbreakable Kimmy Schmidt
Ty Burrell, Modern Family
Tony Hale, Veep
Matt Walsh, Veep
Kvinnelig birolle, drama
Uzo Aduba, Orange Is the New Black
Millie Bobby Brown, Stranger Things
Ann Dowd, The Handmaid's Tale
Chrissy Metz, This Is Us
Thandie Newton, Westworld
Samira Wiley, The Handmaid's Tale
Kvinnelig birolle, komedie
Vanessa Bayer, Saturday Night Live
Anna Chlumsky, Veep
Kathryn Hahn, Transparent
Leslie Jones, Saturday Night Live
Judith Light, Transparent
Kate McKinnon, Saturday Night Live
Mannlig birolle, film på tv/serier med forhåndsbestemt slutt
Bill Camp, The Night Of
Alfred Molina, Feud: Bette and Joan
Alexander Skarsgard, Big Little Lies
David Thewlis, Fargo
Stanley Tucci, Feud: Bette and Joan
Michael Kenneth Williams, The Night Of
Kvinnelig birolle, film på tv/serier med forhåndsbestemt slutt
Judy Davis, Feud: Bette and Joan
Laura Dern, Big Little Lies
Jackie Hoffman, Feud: Bette and Joan
Regina King, American Crime
Michelle Pfeiffer, The Wizard of Lies
Shailene Woodley, Big Little Lies
Talkshow
Full Frontal with Samantha Bee
Jimmy Kimmel Live!
Last Week Tonight with John Oliver
The Late Late Show with James Corden
The Late Show with Stephen Colbert
Real Time with Bill Maher
Serier med sketsjer
Billy on the Street
Documentary Now!
Drunk History
Portlandia
Saturday Night Live
Tracey Ullman's Show
Reality-tv, konkurranse
The Amazing Race
American Ninja Warrior
Project Runway
RuPaul's Drag Race
Top Chef
The Voice
Mannlig gjesterolle i komedie
Riz Ahmed, Girls
Dave Chappelle, Saturday Night Live
Tom Hanks, Saturday Night Live
Hugh Laurie, Veep
Lin-Manuel Miranda, Saturday Night Live
Matthew Rhys, Girls
Kvinnelig gjesterolle i komedie
Becky Ann Baker, Girls
Angela Bassett, Master of None
Carrie Fisher, Catastrophe
Melissa McCarthy, Saturday Night Live
Wanda Sykes, Black-ish
Kristen Wiig, Saturday Night Live
Mannlig gjesterolle i dramaserie
Hank Azaria, Ray Donovan
Brian Tyree Henry, This Is Us
Gerald McRaney, This Is Us
Ben Mendelsohn, Bloodline
Denis O'Hare, This Is Us
BD Wong, Mr. Robot
Kvinnelig gjesterolle i dramaserie
Alexis Bledel, The Handmaid's Tale
Laverne Cox, Orange Is the New Black
Ann Dowd, The Leftovers
Shannon Purser, Stranger Things
Cicely Tyson, How to Get Away with Murder
Alison Wright, The Americans
Lik Dagbladet Kultur på Facebook