(Dagbladet.no): For nå slipper stjerner som U2, J.Lo, Rammstein, Eminem og Gwen Stefani skiver side om side med Janove Ottesen, Ralph Myerz og Margaret Berger.
Dagbladet.no har satt sammen en en foreløpig liste over de artistene som slipper nytt album, live-album eller en samleskive i høst.
Re-releaser, samlere og diverse artister er ikke tatt med i lista.
Husk at lista ikke er komplett, og at datoer når artister slipper en plate ikke er skrevet i stein. Savner du en eller flere? Send en mail til lei@dagbladet.no, og vi får den med. Er du jakt etter en artist? Bruk søkefeltet.
AUGUST:
Erik Røe, R. Kelly, D\'Sound (samling), Pål Nilssen Love/Ken Vandermark, Steve Earle, Danzig, Phonophani, Mark Rae, Beatnuts, Dead Combo, Am and the Uv, Ugress, Milestone Refinery, Melvins/Lustmord, Earl Zinger, Trevor Dunn\'s Trio Consulvant, Karate, Dharma, G-Unit ft. 50 Cent, Libertines, Boenox, Per-Henrik Wallin, International Airport, O-Zone, Gatas Parlament, Ken Ring & Tommy Tee, Kingdom Come, Richie Kotzen, Jean Beauvoir, Chromeo, Dogs Die in Hot Cars, Smokie, David Cross, Silk, Boot Camp, Otis Rush (live), Soulwax, The Prodigy, Coheed and Cambria, Northern State, Seether, Willie Nelson, Macy Gray (live), Jill Scott, Switchfoot, Klazzbrothers & Cuba, The Isley Brothers (samling), Barry Manilow (samling), Tangerine Dream (samling), Kid Rock, Samantha Fox (samling), Savoy, Tønes, Björk, LL Cool J, Wenche Myhre (samling), Papa Roach, Lystad & Mjøen, Moby (samling), Afro Celt Sound System, Benediktermunkene, David Guetta, Hep Stars (samling), Slum Village, Alexander O\'Neal (samling), Killing Joke, Dean Martin (samling), Frank Sinatra (samling), Poison (samling), Rub A Dubs, S.O.S. Band (samling).
SEPTEMBER:
Mortiis, Alison Moyet, Tony Joe White, Megadeth, Alan Jackson, Lisa Ekdahl, Kasabian, Margaret Berger, Groove Armada, Gene Simmons, Nancy Sinatra, The Mavericks (live), Riton, Amon Amarth, Townes Van Zandt (samling), Strønen/Storløkken, Mr. Scruff, Giant Sand, Delgados, RTX, King Diamond (live), Vader, Baby Woodrose (coverlåter), Nils Økland, W.A.S.P, DJ Gee Moorin, Windir, Twilight Singers, Vincent And Mr. Green, Fly Pan Am, Fiery Furnaces, William Hut, Home Groan, Swayzak, Aberfeldy, Vreid, Jessica Fletchers, Hidden Hand, Ralph Myerz, Enslaved, Dimitri From Paris, Schtimm, Stefan Sundström, Black Keys, The Dresden Dolls, Burning Brides, Rogue Wave, Helio, Pernilla Andersson, September Collective, Burrito Deluxe, Ana, Paul Weller, Cirera, Savage Rose, Lynni Treekrem/Geir Sundstøl, Comets On Fire, The Fine Arts Showcase Gustaf Kjellvander, Stina Nyberg, Converge, Hot Water Music, Carl Johan Vallgren, Glen Hughes, Jeff Scott Soto, Kari Rueslåtten, Madcon, Cradle Of Filth, Mory Kanté, Kristofer Astrøm & Hidden Truck, Kullrusk, Frausdots, Patricai Marx, Wolf Eyes, Florence, Bazar, Darkthrone, Sons & Daughters, Dolly Parton (live), Juana Molina, Stephen Simmonds, The Go! Team, Ben Christophers, James Yorkston, Ray Lamontagne, Therapy?, Guajiro Mirabal, Marianne Faithfull, Blacknuss, Dizzie Rascal, Devendra Banhart, Lara Fabian, The International Tussler Society, Embrace, Vanessa Mae, Jane Monheit, Toto (samling), Europe, Darren Hayes, Hope of the States, Los Lonely Boys, Lyfe, The Mooney Suzuki, Johndoe, Lamb of God, Ray Conniff (samling), Miles Davis (boks), Annie, R.E.M., Green Day, Brian Wilson, K.D. Lang, Phil Collins (samling), Hanne Boel, The Damned (samling), Magne Furuholmen, Gisli, Easy Riders (Michael Krohn), We, Thom Hell, Mr Smith (Lars Lundevall) Jaa9 & OnklP, Nelly, John Fogerty, Ashlee Simpson, Bryan Adams, Madeleine Peyroux, Marilyn Manson (samling), Charlie Haden, Mark Knopfler, Funhouse (live), Rammstein, Lambretta, Elvis Costello, Lucinda Williams (live), The Killers, The Jayhawks (live), Willie Nelson, Nanci Griffith, Terry Callier, Andre Rieu, Robert Plant, Saliva, Bob Marley, No Angels (samling), Bond, Ballade, Angela McCluskey, Blue Foundation, Buzzcocks (samling), Ed Harcourt, Saybia, Melody Club, Nick Cave and the Bad Seeds, Richard Marx, The Music, 22-20\'s, Interpol, Joe Cocker, Joss Stone, Marc Moulin, Maxi Priest, Ray Charles, Anita Baker, Blues Explosion, Janove Ottesen, Biosphere, Where Angels Fall.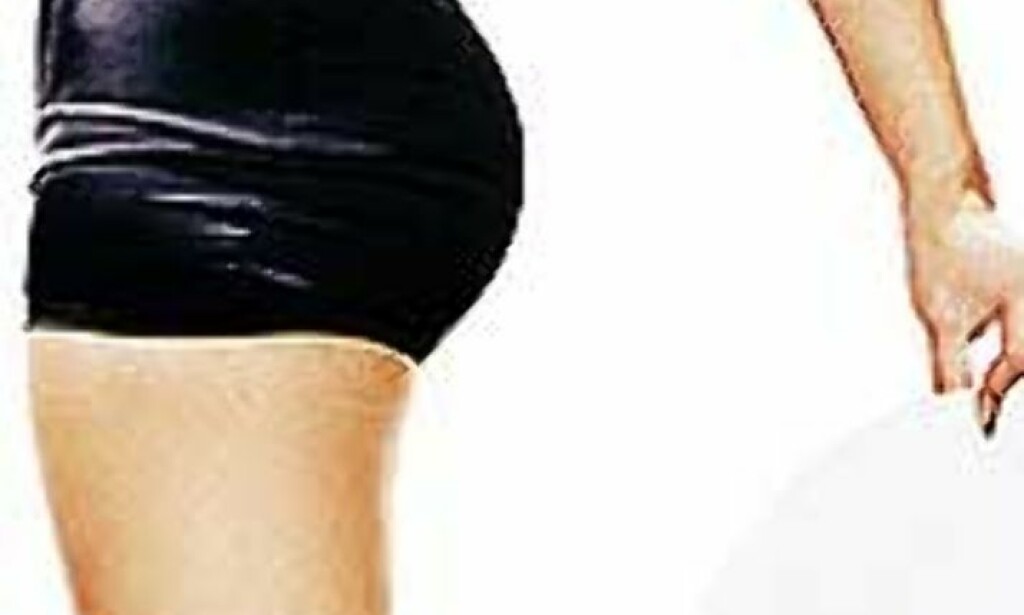 OKTOBER:
Apes&Babes, Silvertide, Infusion, Blue Nile, The Mick Fleetwood Band, De La Soul, New York Dolls, Illumination, Natasha Bedingfield, John Denver (samling), Slowpho, The Strokes (live), Earth, Wind & Fire, Rod Stewart, Yung Wun, Mario, Tunde, Outlandish, Mental Overdrive, Trulz & Robin, Beans, Dream Theater (live), Cinque Cento, Scorch Trio, Emiliana Torrini, Skambankt, Richard Buckner, Ephemera, Teebee, Daddy G, Olsen Brothers, Tom Waits, Øyvind Holm (Dipsomaniacs), Safari, Estelle, Stina Nordenstam, Nasum, Thornley, Danko Jones, Lateef & Chief, Paperboys, Michael Bolton, Depeche Mode (remixer), Melpo Mene, Jack, Johan Borgert, De Stijl, Union Carbide Productions, Vaya Con Dios, Elliot Smith, Alter Bridge, Duran Duran, Fatboy Slim, Good Charlotte, Michael Jackson (boks), Living Colour (live), Soul Asylum (live), Cake, NAS, Vidar Vang, Korn (samling), Placido Domingo (samling), Xzibit, Leonard Cohen, Creed (samling), Pearl Jam (samling), Soundtrack of our Lives, Gåte, John Denver (samling), Julian Berntzen, Maria Arredondo, Ronan Keating (samling), Lazyboy, Jimmy Eat World, Linda Ronstadt, Alice Coltrane, Vanessa carlton, Beck, Mars Volta, Gwen Stefani, Molotov, Sum 41, Razorlight, Meat Loaf (live), Massive Attack (soundtrack), Beverly Knight, Robbie Williams (samling).
NOVEMBER:
Kelly Clarkson, Kings of Leon, Kurt Nilsen, Britney Spears (samling), Within Temptation, Westlife, Shadow Beat, Richard Clayderman, Neko Case, NOFX, Eskju Divine, John Legend, System of a Down, Destiny\'s Child, Manic Street Preachers, Travis (samling), Jamiroquai, Delta Goodrem, Jennifer Lopez, Evanescence (live), Brian McFadden, Seal (samling), Secret Garden, Andrea Bocelli, India.arie, Notorius B.I.G. Baby Bash, Black Eyed Peas, U2, Shania Twain, Elton John, Ashanti, Ludacris, Bomfunk MCs, Eminem, 50 Cent, Weeser, Eve, Enrique Iglesias, Mary J. Blige, Erykah Badu, 2Pac, Mariah Carey, Redman, Jay-Z, Def Leppard (samling), Nina Simone, Bertine Zetlitz. Disse kommer antagelig, men må bekreftes først: Queens of the Stone Age, Primus, Audioslave, 3 Doors Down, G-unit, Rob Zombie, Nightwish (samling), Stevie Wonder, Aaron Neville (samling), Prudence, Drama/Creaton (samling), Bing Crosby (samling), The Platters (samling).
Lik Dagbladet Kultur på Facebook