.IN TODAY'S CHRISTMAS CALENDAR: SPOILERS FOR EVERYONE
In the last episode: Isak put his foot down and 17 seconds later that was that.
SATURDAY 11:11
Isak wakes up to an empty pillow.
Do you remember the last time he woke up and Even had gone? Isak does.
And now he figures it happened again. He looks around him. Checks under the pillow (to see if there's a drawing there, presumably, not if Even has shrunk and is hiding beneath it).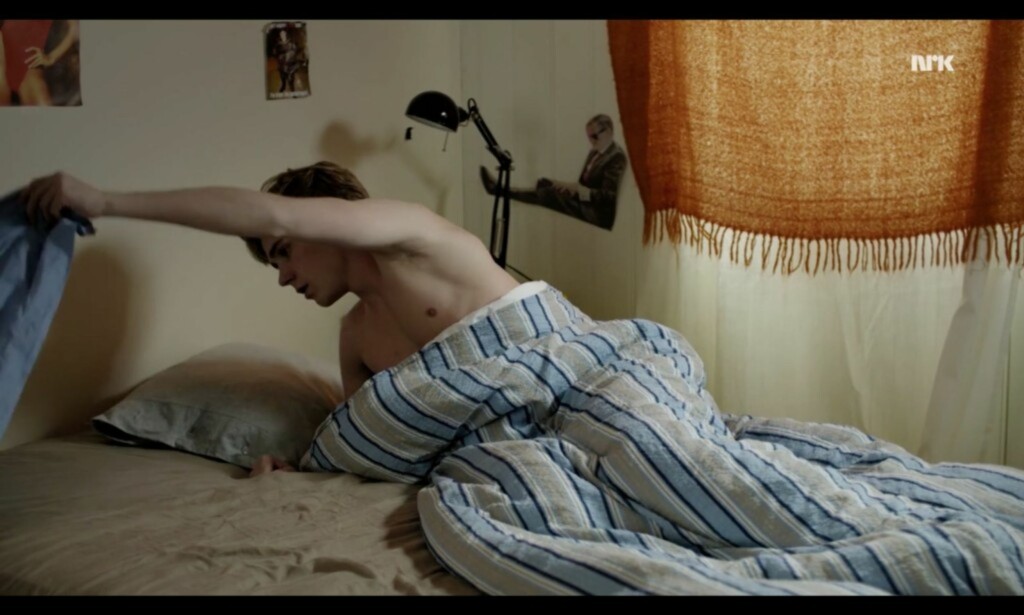 The only text on his mobile phone is from his father. His heart sinks.
He hears sounds from the kitchen. It turns out to be a mix of Noora and Eskild's giggly laughter, where they're both getting a case of wobbly knees syndrome from Even's charm and cooking skills.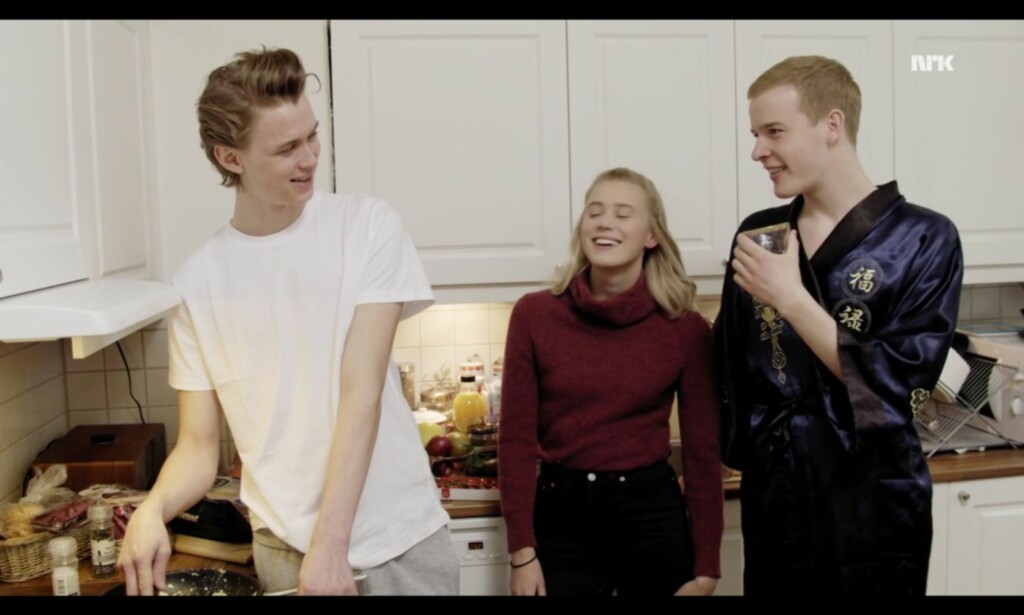 Even walks straight over and kisses Isak, in front of the others and everything, swoooon, and Noora makes some fabulously unsubtle attempts to get Eskild out of the room with her.
«I didn't know what you liked, so I made everything,'» says Even, a guy who has never been a particularly keen student of the noble art of limiting oneself.
He asks what movie the quote is from and I DON'T RECOGNIZE IT AND THERE'S NO HELP ON THE INTERNETS WHATSOEVER AND CAN SOMEBODY TELL WHERE THIS IS FROM, I'M USUALLY GOOD AT THIS KIND OF STUFF AND NOW I'LL SOON HAVE TO RECONSIDER MY LIFE IF WE CAN'T FIGURE THIS OUT. Reply in the comments. The winner gets a free upvote*.
(*Edit: It's from Pretty Woman. Of course. I knew that all along.)
It's not until now Isak starts wondering what's going on with Even and Sonja, it's not like they've had the time to talk about stuff like that since the last clip, if you catch my drift. Wink, wink. Even says it's over between them. He is sick of her trying to control him, telling him what to feel, what to think. And then they eskimo kiss, and there's no reason to talk about stuff like that anymore, because they both agree that they've never felt like this ever before, and Gabrielle (Norwegian pop artist) sings on the radio, and after all, it's much more fun to flirt-tease each other about cheesy music taste than to address the fact that ex-lovers may not always have become ex-lovers because they are evil, but because they sometimes maybe get too close to the truth.
TUESDAY 12:55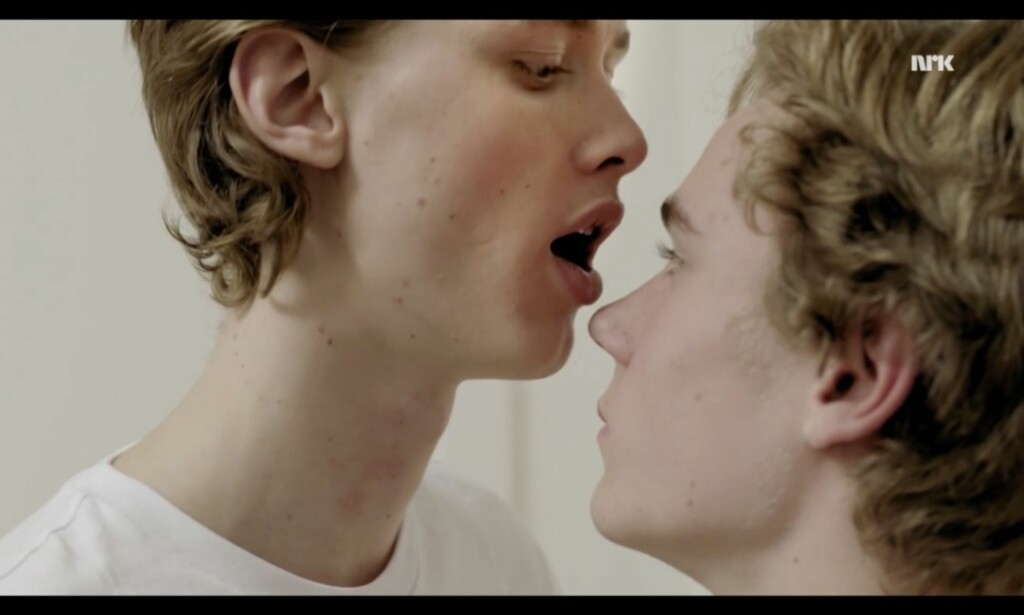 Isak has earmarked the last five minutes before science class to do his homework, but what do you know, his last minute attempts at concentration are thwarted by stern texts from his father.
Isak says he'll come to the concert, and takes the opportunity to demonstratively inform that he'll be bringing his new boyfriend – who is a boy, by the way, with the boy's name Even, for even though it's nice to come out of the closet motivated by love and friendship, it's sometimes feels good to do it out of spite too.
But Isak doesn't get the reaction he was hoping for, dad is anticlimactically accepting. It's your typical "My dad doesn't get me» situation.
Sana-banana, which she has never insisted on being called, sits down, and wonders if he read the article she sent him. Man, does nobody understand that a certain someone needs to be left alone to do their last-minute bursts before class?
Since Sana has seen last season of "SKAM" she knows that Isak doesn't read his texts (unless they are Seinfeld memes or lyrics from the nineties), so she gives him a recap of the article instead: research shows that homosexuality has a natural, evolutionary function and yadayadayada she was wrong.
«What about Islam?» asks Isak. «Something new and exciting to report from there?»
«Islam says the same as always. All people in this world are of equal worth. And that no man shall be persecuted, abused, judged or ridiculed. So if you hear someone use religion to advocate their hatred, don't listen to them. Because hatred does not come from religion. It comes from fear. »
Boom.
In the future, we can take note that this is the moment both Hege Storhaug (Norwegian islam critic) and Ubaydullah Hussain (Norwegian islamist, he's such an Eva + Chris-shipper, btw, for realz) stopped watching «SKAM». And I had to get a secret address.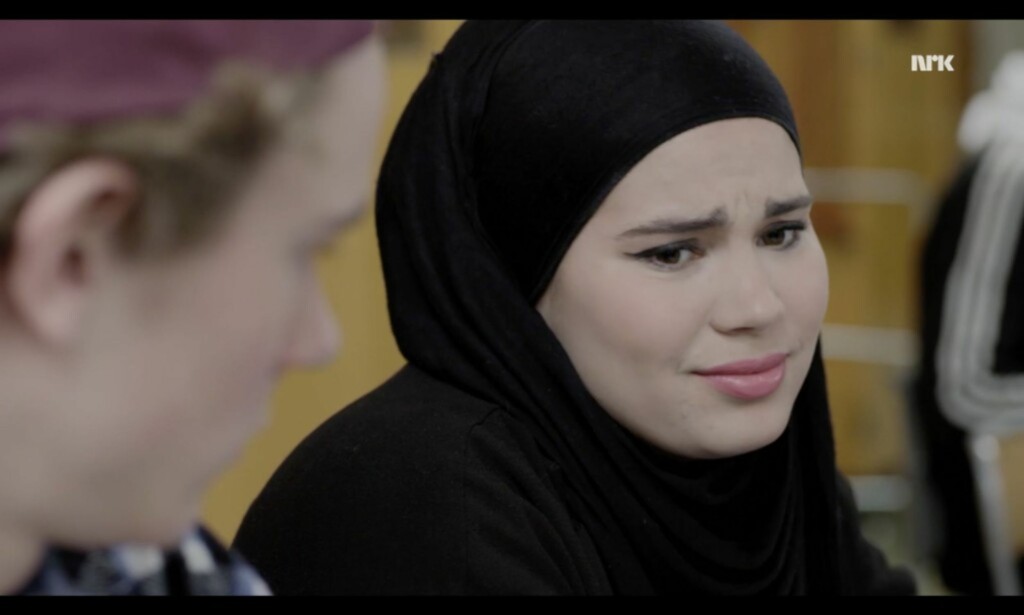 THURSDAY 2:50 p.m.
The guys plan on cutting class to eat pizza, and a rhetorical naval battle to get Isak to join ensues. Even drops by and introduces himself to everyone, and things are a little bit awkward until Magnus gets a delayed eureka moment and cries out «Oh, THAT'S EVEN!» And things get kjempeawkward («kjempe» is your Norwegian all-purpose adjective meaning something in the vicinity of «really». It's untranslateable (it actually means giant/very large), so we'll just leave it in.)
But sometimes, this kind of smashing-in-the-front-door approach to life actually helps to deflate the elephant in the room (fun fact, folks: elephants are the only land animal that are inflatable!) And suddenly the conversation is completely normalized and everyone teases Isak amicably for kicking them out when Even was outside on Friday. These guys are so adorable.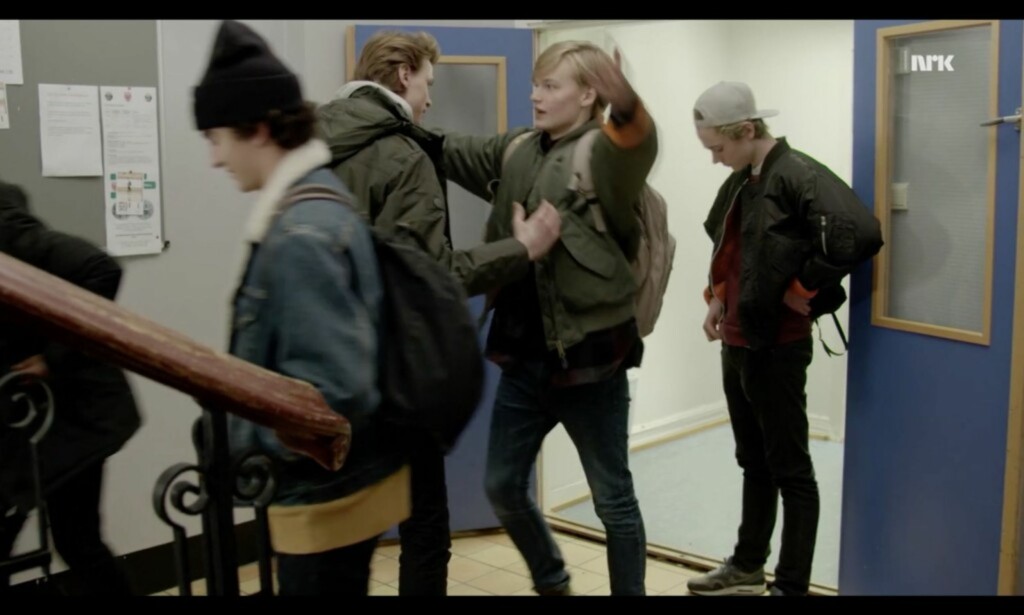 After they've gone Isak gets a call from Sonja, but Even takes the phone from him and asks her not to call him. «She wants to control you,» he says, imploring Isak not to talk to her, and even though it may appear that he's quite controlling himself, he probably means it in a non-controlling way, I suppose. "She doesn't like people who live freely and are real."
He parries any objections with an intense kiss and shouts after Isak that he is freaking delicious, and that's how fast you can get someone to forget that whatshernameagain apparently had something important to say.
FRIDAY 8:30 p.m.
It's Friday, and Isak sits on display in the giant windows in the see-and-be-seen place of Frogner borough, Kaffebrenneriet in Skovveien. He formulates a touchingly clumsy message to his mother in which he comes out to her. Even suddenly pops up (he's getting good at that ...) and waves Isak out, into his world.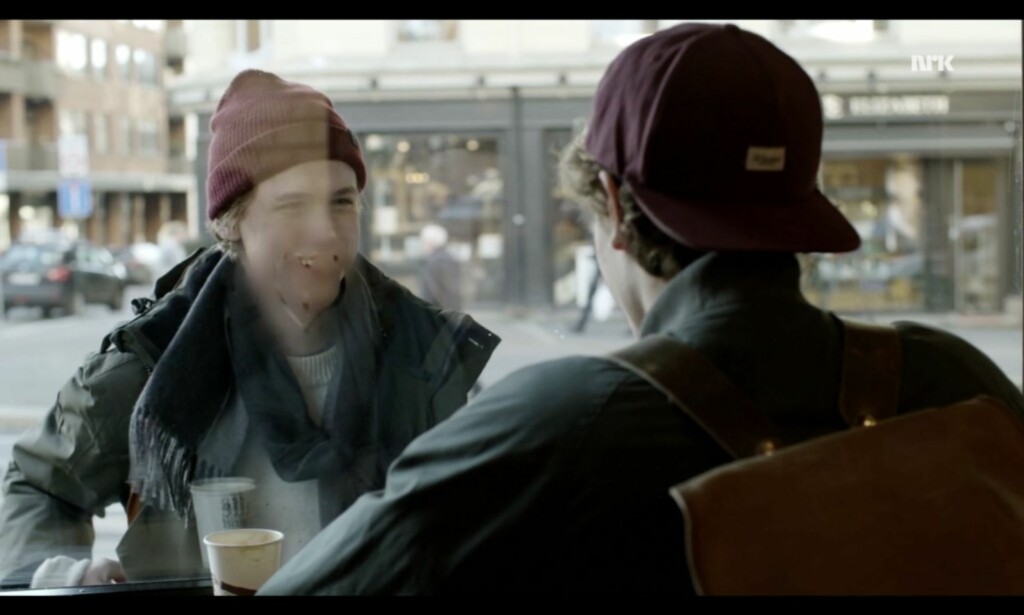 They can't quite agree whether to kiss in the street or not, so they rather go for Evens not-weird-at-all-whim: check into a suite.
While the sun sets over the fjord city, the two lovebirds strut in to Hotel Radisson Plaza, Oslo's mirror laminated paper cutter.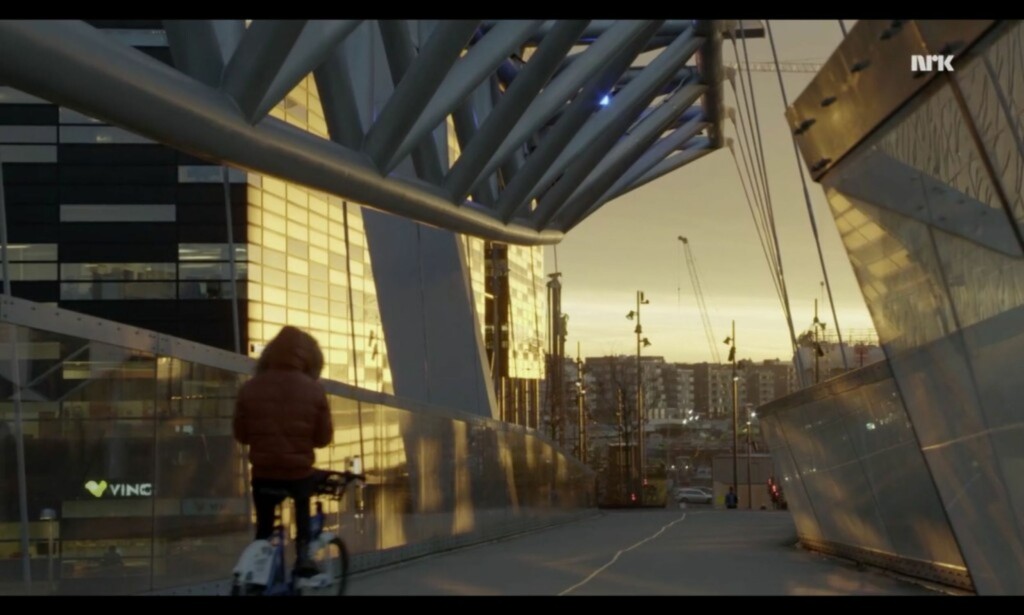 For today only the highest peaks far enough up for Even.
He charms/bombards the Danish receptionist with a stream of Danish films he has seen. Not least Lars von Trier's "Antichrist" from 2009, a film chock full of batshit crazy people, sexual violence and sadomasochism. It is the first film in what is called the director's "depression trilogy". Just sayin'.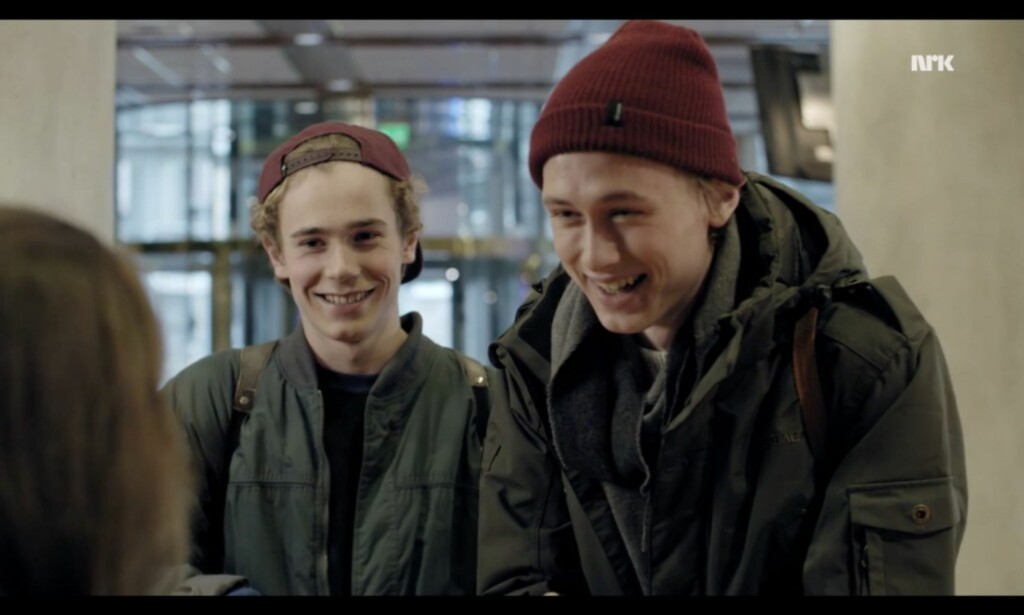 Even shoots further up in the air, they take the glass elevator to the top, hovering over the city. They shut themselves in the suite the rest of the evening, indulge in champagne, burgers and each other, and then "SKAM" does that thing it does sometimes when time comes unstuck and pillow talk and window philosophizing and sex flows into each other and scenes have neither beginning nor end and the world just becomes a long, continuous moment that bites its own tail.
And then it happens.
It starts so very harmless. Your typical, silly pillow talk lovers in between. What kind of food they'll have at the wedding. That they should dress like God and Julius Caesar. No, that they should be completely naked. And there will be a balcony. And he will shout "Princess Vivian!*"
(*«Pretty Woman», once again, a reference I didn't get until the SKAM-ish hordes of internet ever so politely informed me of it. I've lost it.)
And the whole joke is that Isak would think that's a «Romeo and Juliet» reference. And Even will sit naked with a tie. And Isak realizes Even has journeyed somewhere, far into the hall of mirrors of his heart, where he cannot follow him. "How many Isaks and Evens do you think are lying in bed like this right now?"
"Infinitely."
"In infinite time." They looked deep into each other. Mirror images in mirrors, reflecting each other ad infinitum.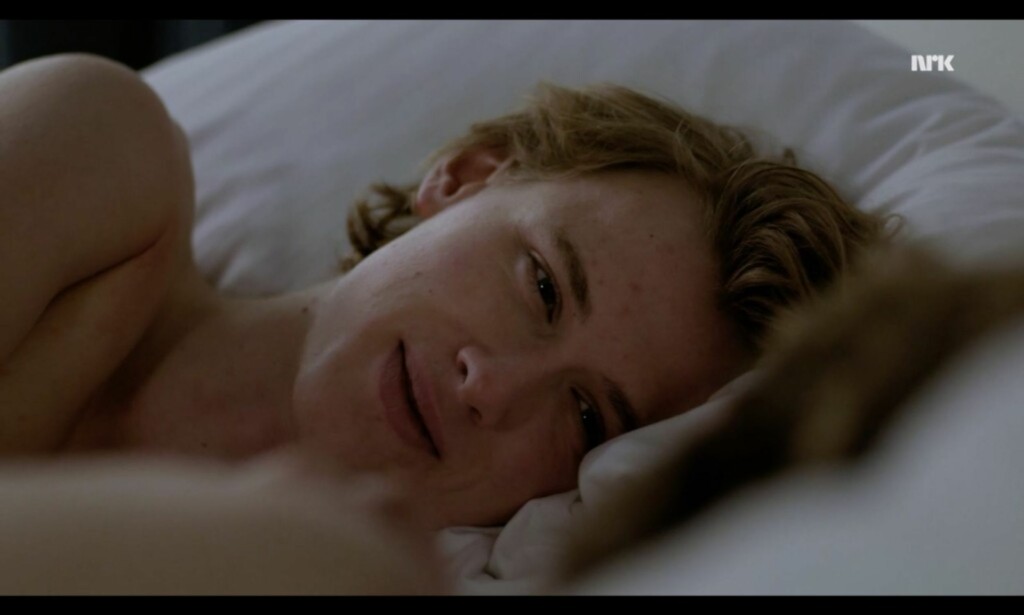 "You know, the only way to have something in infinite time, is by losing it," says Even.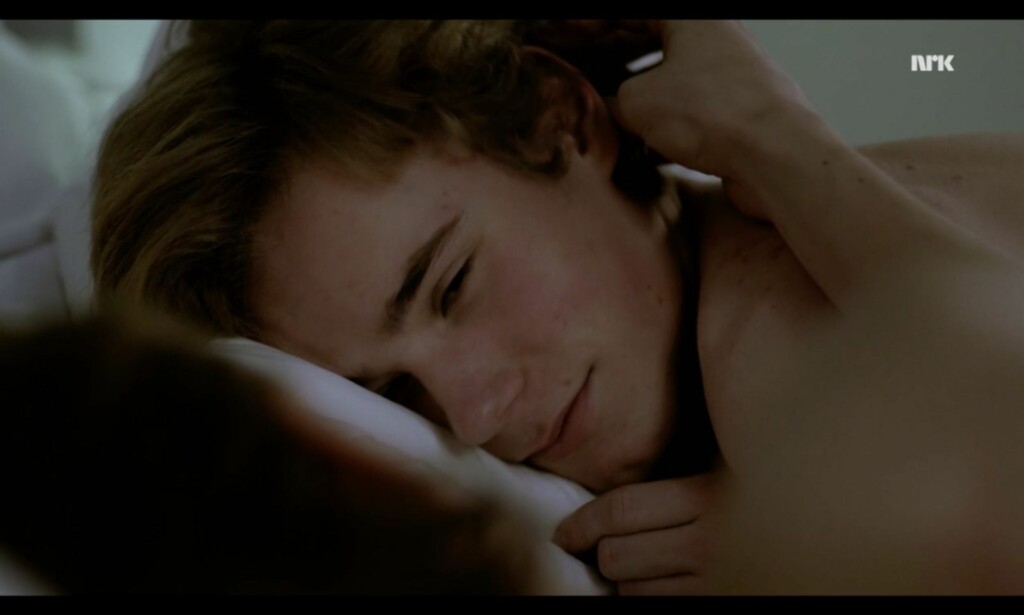 Sometime later, Isak wakes from Even rummaging in the bathroom. "Do you ever sleep, or what?" he asks, a question slightly less rhetorical than he himself is aware of.
And then Even in bed. And then Even is up again.
And then he says that he's going to McDonald's to get food, and disappears out the door. Which might not have been all that strange, had it not been for the fact that he is naked.
Isak's semi conscious reaction is delayed long enough for Even to be gone when he finally gets on his clothes and go out to look. At the reception everyone understands immediately what Isak is referring to when he asks where Even went.
He's looking around downtown. He phones Sonja, asks her to find out where the nearest McDonald's is, he moves towards the one in Grønlandsleiret (but it's been closed, Isak!). The uptown boy is terrified of what might happen to a naked guy who struts around in what he believes to be a no-go zone like Grønland.
But we're given no heroic rescue at the last minute. No inspiring speeches to print in a fancy font over a photo of a sandy beach to post on Facebook. No passionate reunion or facile, bombastic redemption that can send us into our Friday night sleep safe in the knowledge that no problems in the world is too big to be solved in a few acts and a short half hour. For life does not consist of large, romantic climaxes, and one history's happy ending is just the next beginning of history, and it comes with no warranties, and like that they bite each other's tails and continue into eternity, like mirror images that reflect each other indefinitely.
So Isak doesn't rescue Even this Friday night. Instead he meets Sonja. Sonja, who tells us that the police have him. Sonja, who is terrified, and hurt, and angry, and that has quite a few other emotions raging through her mind at once, and I suppose it's now very nice that she takes it all out on poor Isak, but it is understandable, and very human, and even though Theresa Eggesbø is now going to take over the baton as teenage Norway's most hated person from the guy that played William's brother - and disregarding who we are actually rooting for here - it's only fair to remember that the person Sonja is yelling at here is the same guy her boyfriend has just run off with.
"He's manic. That's what's happening now. You think he's in love with you? He's not. It's just a sick idea he's gotten right now. So can you please just stay away?"
And in one of those magical coincidences that tends to happen to people and tv shows that deserve it, an ambulance passes by howling, and the blurred Oslo background gets filled with blue light.
And sometimes it just sucks to be able say "I told you so."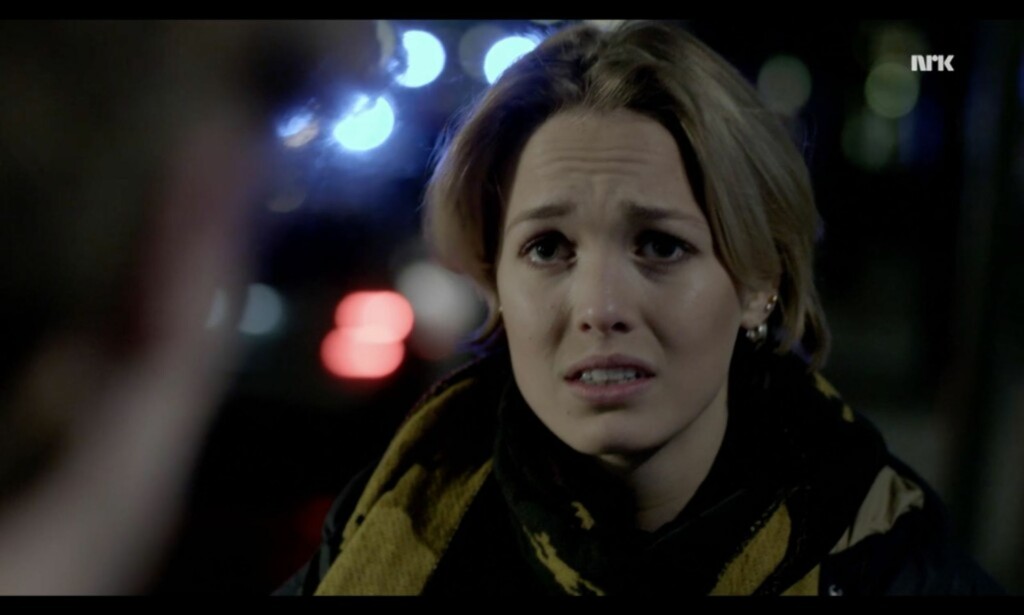 Lik Dagbladet Kultur på Facebook