• Hvilke plater gleder du deg til? Ta diskusjonen her!

(Dagbladet.no): Etter en særdeles rolig platesommer, er det endelig i ferd med å ta seg opp på utgivelsesfronten.
Som vanlig er det slaget om juleshopperne som står sentralt, og artistene som topper salgslistene mot slutten av høsten har også gode sjanser til å ligge under mange juletrær når høytiden kommer.
De norske storartistene står i kø denne høsten. For eksempel:
Briskeby slipper sin nye skive i månedsskiftet oktober/november. Tittel blir trolig Jumping On Cars.
Storselgerne Venke Knutson og Maria Arredondo kommer med nye utgivelser, sistnevnte med juleplate.
For det litt eldre publikummet er Vamp en av de største nyhetene. Sissel Kyrkjebø vil også komme med ny skive.



Internasjonalt ser det foreløpig ikke ut til å bli noen kjempehøst, men nye plater av blant andre Outkast, Madonna, Paul McCartney, Rolling Stones, Neil Young, Robbie Williams og Katie Melua bør være relativt sikre investeringer for plateselskapene.

Er du jakt etter en artist? Bruk søkefeltet.




Slik blir platehøsten 2005 (med forbehold om endringer):





29. august:


Mitchell Bros - The Breath Of Fresh Attire, Bill Frisell - East/West, Laura Veirs - Year Of The Meteors, Eric Clapton - Back Home, Death Cab For Cutie - Plans, Crystal Ball - Timewalker, Uncle\'s Institution - Walkie Talk To Me, Christian Vogel - Station 55, Iron Maiden - Death On The Road (Live), Serena Maneesh - TBA, Dadafon - Lost Love Chords, Kanye West - Late Registration, Stephen Marley - Got Music, Tony Yayo - Thoughts Of A Predicate Felon, Bloc Party - Silent Alarm Remixed, Opeth - Ghost Reveries, Public Enemy - Rebirth Of A Nation, Jorun Stiansen - Unstable, Kari Bremnes - Over En By, Moi - My Way This Way, Thomas Strønen - Parish, Anders Wyller - Save A Kiss For The Troubadour, Bang Gang - Something Wrong, Bob & Dave - Bob & Dave\'s Country Show.


5. september:


Jon Nicholson - A Lil Sump\'n Sump\'n, Jack\'s Mannequin - Everything In Transit, Scum - Gospels For The Sick, Warlocks - The Neverending Story, Helldorado - The Ballad Of Nora Lee, Richard Hawley - Cole\'s Corner, Rolling Stones - A Bigger Bang, The Warlocks - Surgery, Greg Wilson - Credit To The Edit, Super Furry Animals - Love Kraft, The Decemberists - Picaresque, Fenomenon - In Stereo, Stratovarius - TBA, David Banner - Certified, Youth Group - Skeleton Jar, The Robocop Kraus - They Think They Are The Robocop Kraus, Club Killers - Two Nights With, Bleeding Through - Merciless, Waterboys - Karma To Burn, Animal Alpha - Pheromones, Hilde Louise Asbjørnsen - Birdy Blues, Dreampilots - If You Ever Come Down, Arvo Pärt - Lamentate, The Owens - It Was Near I Died, Brad Paisley - Time Well Wasted.


12. september:


Klovner I Kamp - Men Ørnen Tek Ikkje Unga, Sofian - This Is Sofian, Iron & Wine/Calexico - In The Reins, Cocorosie - Noah\'s Ark, Princess Superstar - My Machine, David Gray - Life In Slow Motion, Lil\' Kim - TBA, Tracy Chapman - Where You Live, Little Brother - The Minstrel Show, The Dandy Warhols - Odditorium Or Warlords Of Mars, Paul McCartney - Chaos And Creation In The Backyard, Sigur Ros - Takk, Proclaimers - Restless Soul, Jarvis Cocker - The Trip, Institute - Distort Yourself, Kjetil Bjørnstad - Floating, Trisha - Jasper Country, Nada Surf - The Weight Is A Gift, Her Space Holiday - The Future Present The Past, Satanic Surfers - TBA, Devendra Banhart - Cripple Crow, Bonnie Raitt - Souls Alike, Ryan Adams - September, Trio Mediaeval - Stella Maris, Simple Minds - Black & White, Superfamily - Back In Paris.


19. september:


Mortiis - Soul In A Hole, Children Of Bodom - Are You Dead Yet?, Hypocrisy - Virus, Why? - Elephant Eyelash, The Corrs - Home, Disturbed - Ten Thousand Fists, Liv Marit Wedvik - TBA, Jackson - Smash, Broadcast - Tender Buttons, Folk & Røvere - Ting Vi Må Gjøre Før Vi Dør, Bon Jovi - Have A Nice Day, Bloodhound Gang - Hefty Fine, Def Leppard - Yeah!, Shaggy - Clothes Drop, Soulfly - Dark Ages, Gang of Four - Whitney\'s Gift, Echo & The Bunnymen - Siberia, Pink - Long Way From Happy, Depress - Rekyl, Ornand Altenburg - Backseat Driver, Mew - Mew And The Glass Handed Kites, Vestlandsfanden - El Gordo, Black Dice - Broken Ear Record.


26. september:


Neil Young - Praire Wind, Sean Paul - TBA, H.I.M. - Dark Light, Cathedral - The Garden Of Unearthly Delights, Karen Jo Fields - In Your Pages, Wolf Parade - Apologies To The Queen Mary, Einsturzende Neubaten - Liebslieder, Osunlade - Re-Offering, Anja Garbarek - Briefly Shaking, John Cale - Black Acetate, India Arie - TBA, Ms. Dynamite - Judgement Day, Sheryl Crow - Wildflower, t.A.T.u. - Dangerous And Moving, Nickelback - TBA, Blackalicious - The Craft, Katie Melua - Piece By Piece, Bettye Lavette - I\'ve Got My Own Hell To Raise, Gretchen Wilson - All Jacked Up, Jamie Cullum - Catching Tales, Kåre Conradi - God Dag, Manu Katche - Neighbourhood, Vivian Green - Vivian, Babyface - Grown & Sexy, Mungolian Jetset - Beauty Came To Us In Stone, Fræy - TBA, Lo-Tek Hi Fi - Mixed Blessings, Absolute Steel - WomaniZer.


Ikke fastsatt dato, september:


Fort Minor - The Rising Tide, Juvenile - TBA, Twista - TBA, Grandaddy - TBA, Elbow - Leaders Of The Free World


3. oktober:


Franz Ferdinand - You Could Have It So Much Better, Fiona Apple - Extraordinary Machine, Liz Phair - Somebody\'s Miracle, Brad Mehldau Trio - Day Is Done, Grimfist - 10 Steps To Hell, U.D.O. - Mission No. X, Arve Tellefsen - Ole Bull - Norwegian Pioneer, Ricky Martin - TBA, Alejandro Fuentes - TBA, My Morning Jacket - Z, Draumir - Draumir


10. oktober:


Outkast - The Hard Way, Amulet - All That Is Solid Melts Into Air, Robbie Williams - Intensive Care, My Midnight Creeps - MMC, Khold - Krek, With Honor - This Is Our Revenge, Audio Bullys - Generation , Paul Weller - As Is Now, Alicia Keys - Unplugged, Kashmir - No Balance Palace, Dolly Parton - Those Were The Days.


17. oktober:


Boards Of Canada - The Campfire Headphase, Silver Jews - Tanglewood Numbers, Nellie McKay - Pretty Little Head, Deviant - Ravenous Deviant Worship, Starsailor - TBA, Christian Kjellvander - TBA, Evig Poesi - I Krig Og Kjærlighet, Sigurd Køhn - This Place, Brian Wilson - What I Really Want For Christmas, Rod Stewart - Great American Songbook vol. 4, Depeche Mode - Playing The Angel, Cardigans - Super Extra Gravity.


24. oktober:


Santana - All That I Am, Katatonia - TBA, Diverse artister - A Tribute To Ramones, Primal Fear - Seven Seals, 1349 - Hellfire, Vamp - Siste Stikk, Ben Folds - Live In Australia, Ginuwine - TBA


31. oktober:


Texas - Red Book, Wilco - Live, Neil Diamond - TBA, TNT - All The Way To The Sun, Bonnie Prince Billy/Tortoise - The Brave And The Bold.


Ikke fastsatt dato, oktober:


José Gonzales - TBA, DeUS - TBA


7. november:


Enya - TBA, The Darkness - TBA, Are & Odin - TBA, Lisa Stokke - TBA, Live - TBA, a-ha - TBA


14. november:


Madonna - Confessions On A Dancefloor, Keep Of Kalessin - TBA, Jamie Foxx - TBA


Ikke fastsatt dato, november:


The Streets - TBA


Ellers høst 2005/vinter 2006:


Nils Petter Molvær - Er, Venke Knutson - TBA, Briskeby - Jumping On Cars, Sissel Kyrkjebø - TBA, Maria Arredondo - TBA, Tom Waits - Orphans, Neko Case - TBA, Danger Mouse - TBA, Refused - Refused Are Fucking Dead, Dave Matthews Band - TBA, Cherie - Cherie, Karpe Diem - TBA, Enslaved - TBA, Akeron - TBA, Clawfinger - TBA, Madder Mortem - Desiderata, NOFX - TBA, Corvine - TBA Petiko - TBA, Taake - TBA, Annie - DJ Kicks, Supersilent - 7, Kim Hiorthøy - TBA, Lindstrøm & Prins Thomas - TBA, Dangerdoom - TBA, Karin Park - TBA, Lorraine - TBA, Torun Eriksen - TBA, Helen Eriksen - TBA, House of Hiss - TBA, Ina - TBA, Liv Maria Roggen - TBA, Thom Hell - TBA, Marte Wulff - TBA, Minor Majority - TBA, Jens Lekman - TBA, Girls In Hawaii - TBA, Oslo - TBA, Nicolai Dunger - Nicollide And the Carmic Retrebution, DMX - Here we go again, N.O.R.E - 1 fan a day .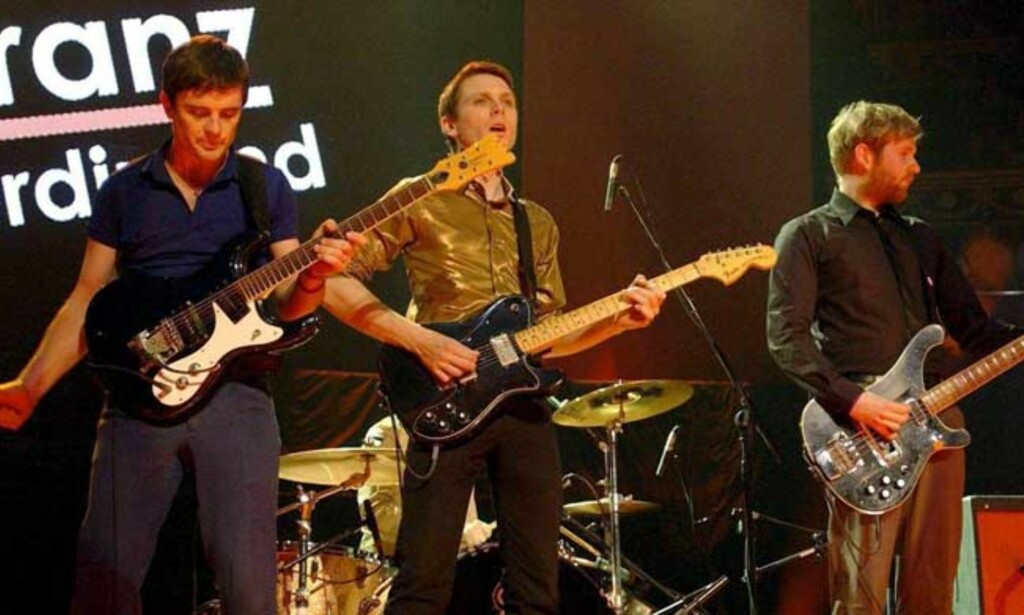 Lik Dagbladet Kultur på Facebook