||| Want more? Jack Warner's high stakes gambling, and FIFA's massive data leak in English here.
ZÜRICH/LONDON/OSLO (Dagbladet): FIFA do everything they can to put an end to the secondary ticket market — or the black market, as it?s usually known. At least on the outside. The reality, however, is very different. Amongst other measures FIFA, both in 2006 and 2010, tried to have Norwegian black market ticket company Euroteam in court.
But at the same time the very same company, FIFA's arch enemy on the ticket market, has paid huge amounts of black market cash into FIFA's own bank accounts — money FIFA gladly accepted. Dagbladet has learnt the total amount is 503 564 euros.
This was payments for tickets sold illegaly, for the most part by African football federations.
Under the Spanish sun Dagbladet has located two accounts belonging to FIFA, to which dirty money has been paid. Although FIFA is located in the banking center of Zurich, they have chosen to bank in Cadiz, Spain.
Account 1: IBAN ES56 0065 0051 9300 2102 6303
This account's been used by Euroteam several times, for deals which would never ever have been allowed by FIFA's own rules. As just one example Dagbladet can today present the receipt for one of the deals. This deal was worth 178 000 NOK. The money was paid March 10, 2006.
According to the receipt, the money, which was payment for a load of black market tickets, was paid to «FIFA ZURICH SWITZERLAND».
- This clearly shows FIFA's double standards. When it comes to cash, FIFA never asks any questions, a black market source says.
Warner's dirty secret 1 But this account has a long and dirty history. When FIFA vice president Jack Warner made millions from dealing in black market tickets in 2006 - before he was busted, that is, the payments were also paid into this account. On 4. of July 2006 Warner paid 29 820 Euros into this account, located in the Spanish harbour town of Cadiz.
This was payment for 292 tickets, for a total of 9 World Cup games. Except for the 20 tickets for the game between Switzerland and South Korea, all of them were category 1.
Warner and his son Daryan were later fined with 1 million USD, after they were exposed by Ernst & Young and the investigative reporter Andrew Jennings.
Warner's dirty secret 2 But Barclays in Cadiz hides more than one dirty account belonging to FIFA.

Second account: IBAN ES57 0065 0051 9500 4100 9448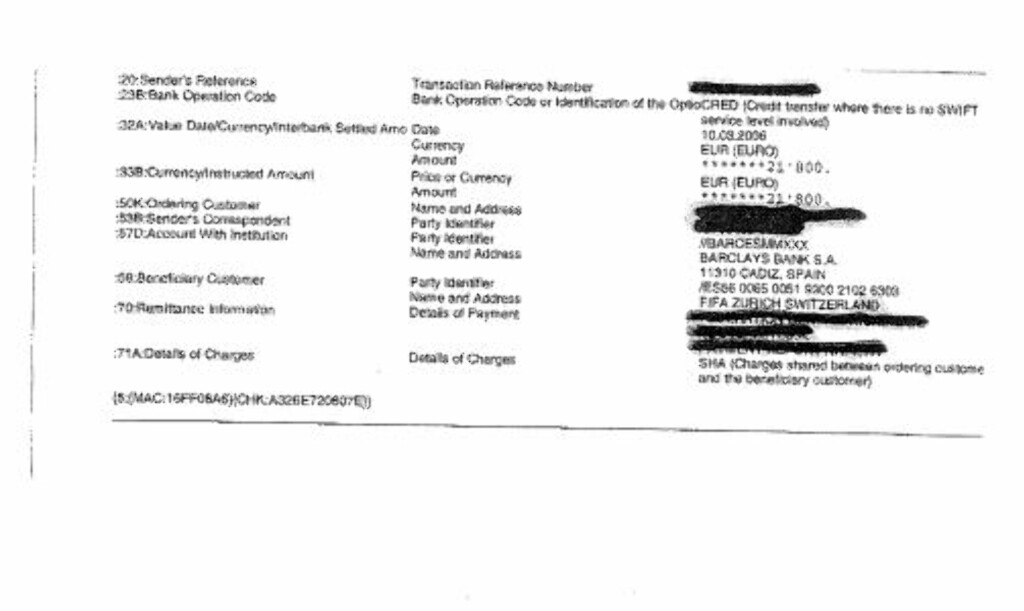 In August Dagbladet revealed that Jack Warner once again was dealing in black market tickets. Euroteam ordered tickets from Warner through a middleman, but the deal didn't go through — well-informed sources say this was purely because Warner priced himself out of the market.
When Warner and the Caribbean Football Union ordered the tickets for the Norwegian black market kings, the money was to be paid into this account in Cadiz.
Black market summer Third account: IBAN ES74 0065 0051 9500 4100 9433
This was the official ticketing account for this summer's World Cup in South Africa. Dagbladet has no reason to believe dirty money has been paid into the account. But why the Zurich-based FIFA chooses to bank in the far-away city of Cadiz no one wants to say.
In February 2010 several black market bigshots received an email. In it was a detailed method on how to buy large amounts of tickets through fake deals with national football federations. Parts of the money was to be paid directly to FIFA:
- We have to pay the cost of the tickets to FIFA ticketing office directly within 10 days after receiving the invoice, one of the world's main black market ticket dealers wrote.
Neither FIFA, Barclays, nor Jack Warner wanted to comment on this story. FIFA referred only to the financial information on their website.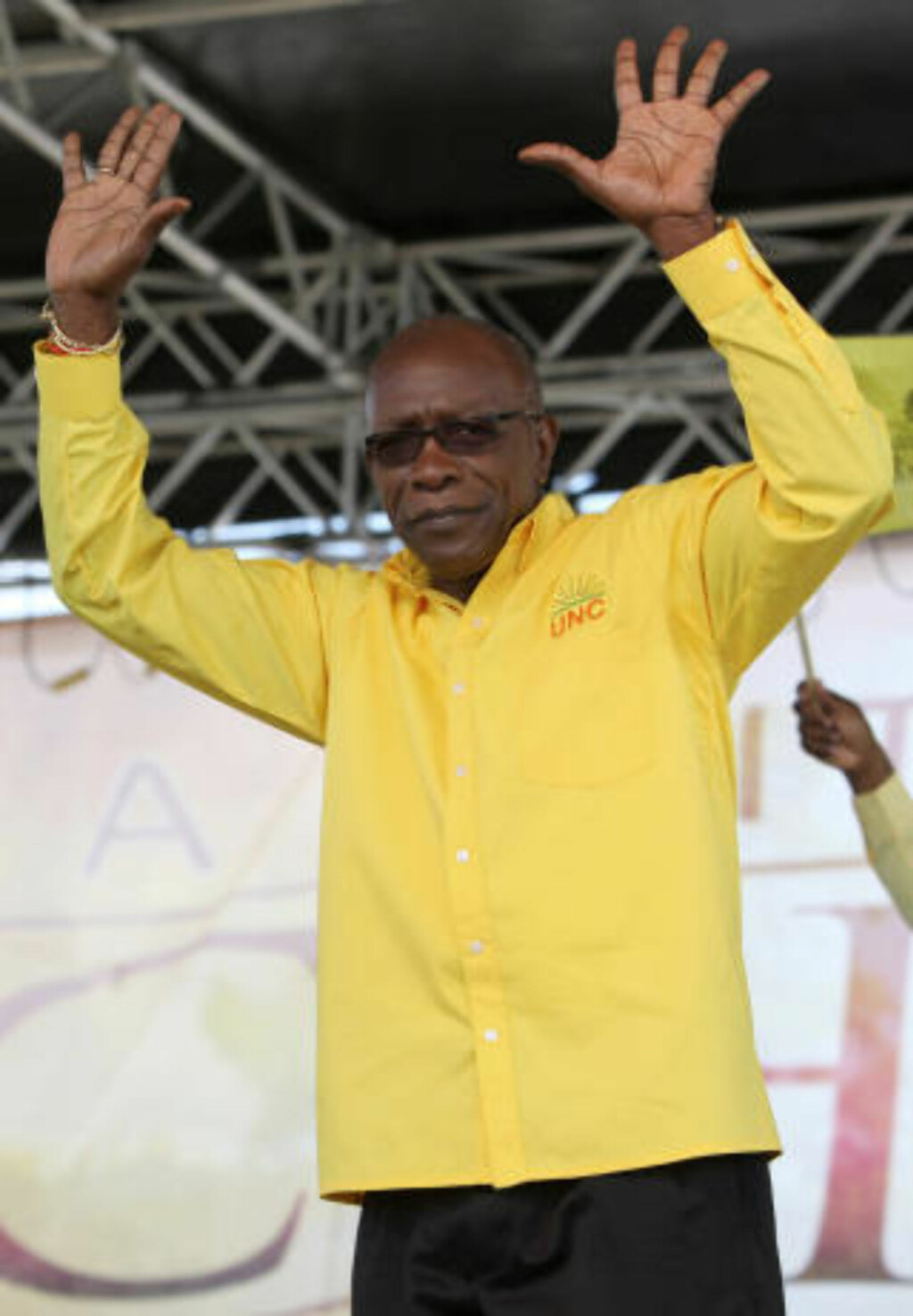 Lik Dagbladet på Facebook