Ingen har fulgt Manchester United tettere enn Stuart Mathieson, Manchester Evening News\' sjefsfotballreporter. Ingen i engelsk presse kjenner spillerne og det indre klima på Old Trafford bedre enn ham. Her er Mathiesons uforbeholdne hyllest, ekslusivt for Sportsmagasinet (i originalversjonen).
IT is rare for any player to have a substantial Manchester United career and emerge from it the same as he was before the experience.
Such is the goldfish bowl existence at Old Trafford, demands, financial benefits and adulation that personalities inevitably alter.
I have covered United for 13 seasons for the Manchester Evening News and I have seen many senior Red stars change during the course of their time at the Theatre of Dreams.
I have endured stand up rows with internationals in the training ground car park, been verbally attacked in a dressing room areas and shunned by players because they have disagreed with my comments or the dreaded marks out of ten form guide.
Men with whom I previously had enjoyed a good working relationship, who were affable and approachable have developed into 'holier than thou' characters. From pleasant contacts on arrival to someone who wouldn't give you the time of day as they became established.
Sadly that is what the phenomenon that is Manchester United can do to some players.
There are, thankfully, notable exceptions. Ole Gunnar Solskjaer is number one in the latter category. Star status didn't make any impact on Ole. And when you have scored a European Cup Final winner for Manchester United and are an Old Trafford legend you have more excuses than most if that does go to your head!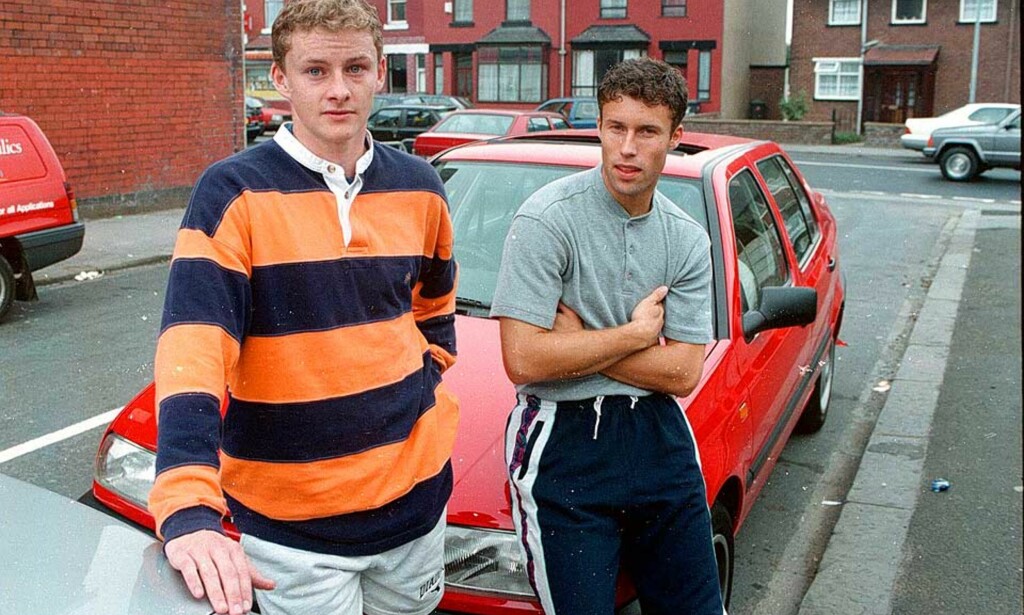 I have had the pleasure of interviewing Ole at various stages of his United career, on monumental occasions and traumatic occasions, at the grandest of venues to the basic of venues.
From the Nou Camp mixed zone in 1999 when he enthralled us with a wonderful story after his Champions League trophy winner against Bayern Munich about having a dream that something special would happen to him, to Hyde United's Ewen Fields ground when he made his comeback in 2005.
From his enthusiastic opening meeting on arrival at Old Trafford as an unknown in 1996 to the telephone call last August when we spoke about the sadness of having to quit.
On all those occasions Ole was no different. He was thoughtful, polite, unassuming and accommodating. A number of the modern big name United stars have made reserve comebacks but none were prepared to remain behind and speak to the media realising the duty to inform the public who effectively pay their wages. Solskjaer, however, agreed and organised the post-match interviews in 2005 so that the English and Norwegian press were satisfied and interested fans would hear and read his thoughts.
Last August after his retirement became public I rang his agent to ask for an interview. As the local Manchester paper that had covered his story for 12 years, we hoped for exclusive access on this latest chapter.
It was an emotional and sad day for Ole but his agent rang me back and said: "Be by your mobile phone at eight o'clock and Ole will ring you." Sure enough bang on the dot the phone rang and Ole was on the other end of the line.
Polite and understanding and levelheaded even on a personally traumatic day for him.
His attitude was no different from the night I rang in May 1997 as he was celebrating his first English League title win with United.
As we spoke his doorbell rang and in the background I could hear Ronny Johnsen singing as he entered the Solskjaer household. "Here's Ronny. Do you want an interview with him as well?" he said and next second Johnsen was on the line and I had another story in the book! In triumph and disaster Ole never changed.
Even the occasion when I thought I was going to get an ear bashing from him he was as good as gold.
In the latter stages of his battle with his knee problems I was misquoted in Norway. It was reported that I had said Ole was finished.
What I actually said was I thought that at his age and with so many matches missed with injuries it would be a major task to return as the player he was.
When I saw Ole at United's Carrington training complex after the paper had published my alleged words he came up to me and said: "I hear you think I am finished!"
I was expecting to be told in no uncertain terms that I was bang out of order. But he listened to my pleading explanation of the true facts and then said, "It's okay. Don't worry about it. I understand. But I know there are people who think I am finished and it is hearing them that makes me so determined to come back."
Ole did return but sadly it wasn't long term.
Manchester United have benefited on and off the field from the character and charisma of Ole Gunnar Solskjaer and will continue to do so.
If a touch of Ole has rubbed off on every player at Old Trafford the place will be all the better for it.
Lik Dagbladet Sport på Facebook