(Dagbladet:) For en drøy måned siden ble Leicester seriemester i den mest sjokkerende Premier League-sesongen noensinne. Nå pågår EM, vi har sett antydninger til sjokk der også, men for den svære horden av norske Premier League-supportere er det likevel noe ekstra når terminlista for kommende sesong slippes.
Klokka 10 i dag hadde ligakontoret i London mikset sammen alle de 20 lagene med de utvalgte datoene. Alle føringer var lagt inn - det finnes mange lag som ikke skal ha hjemmekamp samme dag, for eksempel. Og ut kom et oppsett som får mange til å visualisere fantastiske øyeblikk i en gullkantet sesong for nettopp sitt lag.
Etter Leicesters bragd kan absolutt ingen latterliggjøres om de drømmer om gull - selv ikke de nyopprykkede klubbene Burnley, Middlesbrough og Hull.
Det store rivalmøtet
To som ikke bare drømmer om gull, men som til og med forakter sølv, er mestertrenerne Jose Mourinho og Pep Guardiola. I august leder de hvert sitt Manchester-lag for første gang i seriekamp. Mourinho har åtte seriemesterskap på de 16 sesongene han har ledet en europeisk toppklubb, Guardiola har hentet seks seriegull på sju forsøk.
I dag ble det klart at de i England møtes til seriekamp 10. september, i runde fire av Premier League.
Store egoer
Historien viser at det trolig kommer til å hagle med syrlige kommentarer. Våren 2011 kjempet de to rivalklubbene side om side på flere fronter. Barcelona vant ligaen. Noen dager etterpå møttes lagene i Copa del Rey-finalen.
En korrekt millimeteravvinkning av Pedro i offside sørget for at Barcelona ikke fikk den ledelsen de jaget. Med en sen scoring fra Cristiano Ronaldo sikret Mourinho sitt første trofé i den spanske hovedstaden. Det smertet Guardiola.
- Assistentdommeren må ha et strålende syn for å se at Pedro var to centimeter offside, sa Guardiola.
Mourinho lot ikke sjansen gå fra seg til også å spre syre i sitt svar:
- Med Peps kommentarer har vi startet en ny æra. Vi har en tredje gruppe (trenere), som består av bare én person, en mann som kritiserer dommeren når han fatter gode beslutninger. Det er totalt nytt for meg.
Få dager etterpå skulle lagene igjen møtes – i Champions Leagues semifinaler. Da ble Guardiola bedt om å kommentere Mourinhos syrlige utspill.
- Ettersom «senor Mourinho» kalte meg Pep, vil jeg kalle ham Jose. I morgen 20.45 møtes vi på banen. På utsida av banen har han vunnet. Det har han gjort hele sesongen. De kan gi ham et Champions League-trofé slik at han kan nyte det, og ta det med seg hjem. I presserommet er han en helvetes sjef, og den som vet mer enn noen annen.
- Ville gjort meg flau
Det ble selvsagt kontroverser i semifinalene. Etter den første sa Jose Mourinho blant annet:
- Josep Guardiola er en fantastisk trener. Men jeg har vunnet to Champions League-trofeer og han har vunnet bare én – og den ene ville gjort meg flau, sa portugiseren, og siktet til at Barcelona vant etter å ha kommet til finalen på svært dramatisk og kontroversielt vis i 2009, da Tom Henning Øvrebø fikk sin svette aften på Stamford Bridge.
Da Real og Barca møttes igjen til returkamp i 2011, var Mourinho utestengt. Barcelona tok seg til finalen.
- Dette er en av de nydeligste kveldene jeg har opplevd i mitt liv, triumferte Guardiola etterpå.
En seier når de møtes om noen måneder vil komme høyt på lista det også. Akkurat som et tap vil være den totale fornedrelse.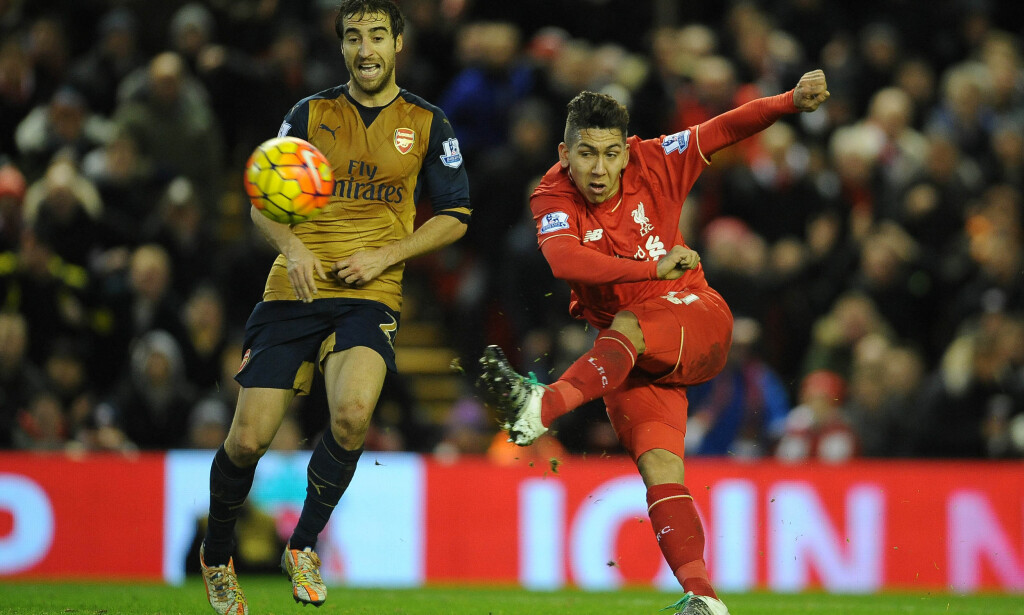 Storkamp i første runde
I åpningsrunden 13. august skal Mourinho møte Joshua Kings Bournemouth, mens Guardiola får ta imot Sunderland på Etihad Stadium.
Åpningsrundens definitive godbit serveres i London, hvor Arsenal og Liverpool møtes. Regjerende mester Leicester starter borte mot nyopprykkede Hull.
Juleprogrammet drar også til seg oppmerksomhet. Den største kampen i fotballhøytida, i hvert fall ut fra interessen per juni 2016, er Liverpool-Manchester City, som er satt opp nyttårsaften, mens vi får Tottenham-Chelsea andre nyttårsdag.
Her er hele oppsettet (merk at kamper vil bli flyttet som følge av TV-tidspunkter):

Runde 1:
13/08/2016 16.00 Bournemouth-Manchester United
13/08/2016 16.00 Arsenal-Liverpool
13/08/2016 16.00 Burnley-Swansea City
13/08/2016 16.00 Chelsea-West Ham United
13/08/2016 16.00 Crystal Palace-West Bromwich
13/08/2016 16.00 Everton-Tottenham
13/08/2016 16.00 Hull City-Leicester City
13/08/2016 16.00 Manchester City-Sunderland
13/08/2016 16.00 Middlesbrough-Stoke City
13/08/2016 16.00 Southampton-Watford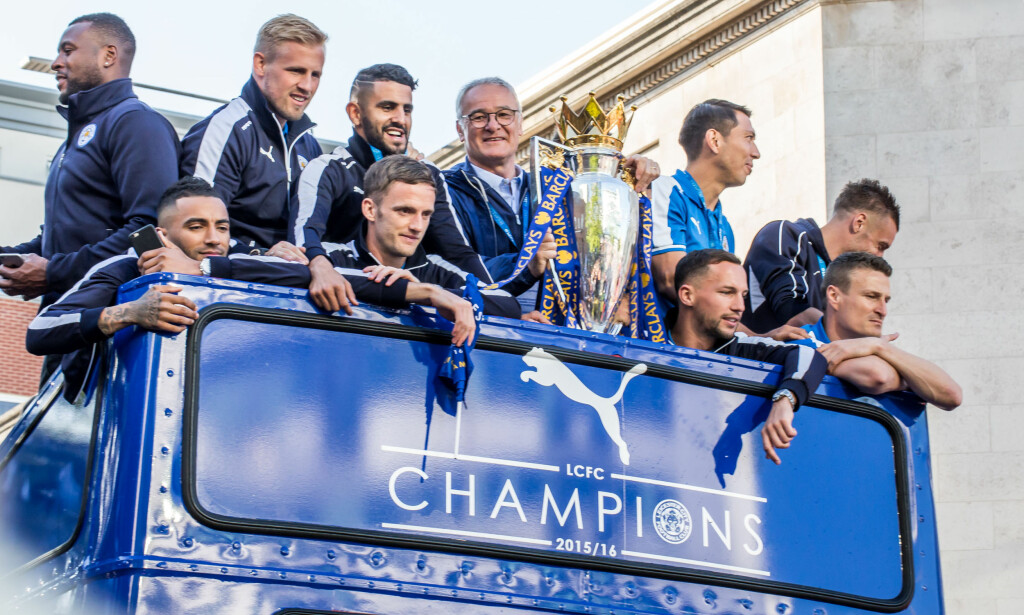 Runde 2:
20/08/2016 16.00 Leicester City-Arsenal
20/08/2016 16.00 Liverpool-Burnley
20/08/2016 16.00 Manchester United-Southampton
20/08/2016 16.00 Stoke City-Manchester City
20/08/2016 16.00 Sunderland-Middlesbrough
20/08/2016 16.00 Swansea City-Hull City
20/08/2016 16.00 Tottenham-Crystal Palace
20/08/2016 16.00 Watford-Chelsea
20/08/2016 16.00 West Bromwich-Everton
20/08/2016 16.00 West Ham United- Bournemouth
Runde 3:
27/08/2016 16.00 Chelsea-Burnley
27/08/2016 16.00 Crystal Palace- Bournemouth
27/08/2016 16.00 Everton-Stoke City
27/08/2016 16.00 Hull City-Manchester United
27/08/2016 16.00 Leicester City-Swansea City
27/08/2016 16.00 Manchester City-West Ham United
27/08/2016 16.00 Southampton-Sunderland
27/08/2016 16.00 Tottenham-Liverpool
27/08/2016 16.00 Watford-Arsenal
27/08/2016 16.00 West Bromwich-Middlesbrough
Runde 4:
10/09/2016 16.00 Bournemouth-West Bromwich
10/09/2016 16.00 Arsenal-Southampton
10/09/2016 16.00 Burnley-Hull City
10/09/2016 16.00 Liverpool-Leicester City
10/09/2016 16.00 Manchester United-Manchester City
10/09/2016 16.00 Middlesbrough-Crystal Palace
10/09/2016 16.00 Stoke City-Tottenham
10/09/2016 16.00 Sunderland-Everton
10/09/2016 16.00 Swansea City-Chelsea
10/09/2016 16.00 West Ham United-Watford
Runde 5:
17/09/2016 16.00 Chelsea-Liverpool
17/09/2016 16.00 Crystal Palace-Stoke City
17/09/2016 16.00 Everton-Middlesbrough
17/09/2016 16.00 Hull City-Arsenal
17/09/2016 16.00 Leicester City-Burnley
17/09/2016 16.00 Manchester City- Bournemouth
17/09/2016 16.00 Southampton-Swansea City
17/09/2016 16.00 Tottenham-Sunderland
17/09/2016 16.00 Watford-Manchester United
17/09/2016 16.00 West Bromwich-West Ham United
Runde 6:
24/09/2016 16.00 Bournemouth-Everton
24/09/2016 16.00 Arsenal-Chelsea
24/09/2016 16.00 Burnley-Watford
24/09/2016 16.00 Liverpool-Hull City
24/09/2016 16.00 Manchester United-Leicester City
24/09/2016 16.00 Middlesbrough-Tottenham
24/09/2016 16.00 Stoke City-West Bromwich
24/09/2016 16.00 Sunderland-Crystal Palace
24/09/2016 16.00 Swansea City-Manchester City
24/09/2016 16.00 West Ham United-Southampton
Runde 7:
01/10/2016 16.00 Burnley-Arsenal
01/10/2016 16.00 Everton-Crystal Palace
01/10/2016 16.00 Hull City-Chelsea
01/10/2016 16.00 Leicester City-Southampton
01/10/2016 16.00 Manchester United-Stoke City
01/10/2016 16.00 Sunderland-West Bromwich
01/10/2016 16.00 Swansea City-Liverpool
01/10/2016 16.00 Tottenham-Manchester City
01/10/2016 16.00 Watford- Bournemouth
01/10/2016 16.00 West Ham United-Middlesbrough
Runde 8:
15/10/2016 16.00 Bournemouth-Hull City
15/10/2016 16.00 Arsenal-Swansea City
15/10/2016 16.00 Chelsea-Leicester City
15/10/2016 16.00 Crystal Palace-West Ham United
15/10/2016 16.00 Liverpool-Manchester United
15/10/2016 16.00 Manchester City-Everton
15/10/2016 16.00 Middlesbrough-Watford
15/10/2016 16.00 Southampton-Burnley
15/10/2016 16.00 Stoke City-Sunderland
15/10/2016 16.00 West Bromwich-Tottenham
Runde 9:
22/10/2016 16.00 Bournemouth-Tottenham
22/10/2016 16.00 Arsenal-Middlesbrough
22/10/2016 16.00 Burnley-Everton
22/10/2016 16.00 Chelsea-Manchester United
22/10/2016 16.00 Hull City-Stoke City
22/10/2016 16.00 Leicester City-Crystal Palace
22/10/2016 16.00 Liverpool-West Bromwich
22/10/2016 16.00 Manchester City-Southampton
22/10/2016 16.00 Swansea City-Watford
22/10/2016 16.00 West Ham United-Sunderland
Runde 10:
29/10/2016 16.00 Crystal Palace-Liverpool
29/10/2016 16.00 Everton-West Ham United
29/10/2016 16.00 Manchester United-Burnley
29/10/2016 16.00 Middlesbrough- Bournemouth
29/10/2016 16.00 Southampton-Chelsea
29/10/2016 16.00 Stoke City-Swansea City
29/10/2016 16.00 Sunderland-Arsenal
29/10/2016 16.00 Tottenham-Leicester City
29/10/2016 16.00 Watford-Hull City
29/10/2016 16.00 West Bromwich-Manchester City
Runde 11:
05/11/2016 16.00 Bournemouth-Sunderland
05/11/2016 16.00 Arsenal-Tottenham
05/11/2016 16.00 Burnley-Crystal Palace
05/11/2016 16.00 Chelsea-Everton
05/11/2016 16.00 Hull City-Southampton
05/11/2016 16.00 Leicester City-West Bromwich
05/11/2016 16.00 Liverpool-Watford
05/11/2016 16.00 Manchester City-Middlesbrough
05/11/2016 16.00 Swansea City-Manchester United
05/11/2016 16.00 West Ham United-Stoke City
Runde 12:
19/11/2016 16.00 Crystal Palace-Manchester City
19/11/2016 16.00 Everton-Swansea City
19/11/2016 16.00 Manchester United-Arsenal
19/11/2016 16.00 Middlesbrough-Chelsea
19/11/2016 16.00 Southampton-Liverpool
19/11/2016 16.00 Stoke City- Bournemouth
19/11/2016 16.00 Sunderland-Hull City
19/11/2016 16.00 Tottenham-West Ham United
19/11/2016 16.00 Watford-Leicester City
19/11/2016 16.00 West Bromwich-Burnley
Runde 13:
26/11/2016 16.00 Arsenal-Bournemouth
26/11/2016 16.00 Burnley-Manchester City
26/11/2016 16.00 Chelsea-Tottenham
26/11/2016 16.00 Hull City-West Bromwich
26/11/2016 16.00 Leicester City-Middlesbrough
26/11/2016 16.00 Liverpool-Sunderland
26/11/2016 16.00 Manchester United-West Ham United
26/11/2016 16.00 Southampton-Everton
26/11/2016 16.00 Swansea City-Crystal Palace
26/11/2016 16.00 Watford-Stoke City
Runde 14:
03/12/2016 16.00 Bournemouth-Liverpool
03/12/2016 16.00 Crystal Palace-Southampton
03/12/2016 16.00 Everton-Manchester United
03/12/2016 16.00 Manchester City-Chelsea
03/12/2016 16.00 Middlesbrough-Hull City
03/12/2016 16.00 Stoke City-Burnley
03/12/2016 16.00 Sunderland-Leicester City
03/12/2016 16.00 Tottenham-Swansea City
03/12/2016 16.00 West Bromwich-Watford
03/12/2016 16.00 West Ham United-Arsenal
Runde 15:
10/12/2016 16.00 Arsenal-Stoke City
10/12/2016 16.00 Burnley- Bournemouth
10/12/2016 16.00 Chelsea-West Bromwich
10/12/2016 16.00 Hull City-Crystal Palace
10/12/2016 16.00 Leicester City-Manchester City
10/12/2016 16.00 Liverpool-West Ham United
10/12/2016 16.00 Manchester United-Tottenham
10/12/2016 16.00 Southampton-Middlesbrough
10/12/2016 16.00 Swansea City-Sunderland
10/12/2016 16.00 Watford-Everton
Runde 16:
13/12/2016 20.45 Bournemouth-Leicester City
13/12/2016 21.00 Crystal Palace-Manchester United
13/12/2016 20.45 Middlesbrough-Liverpool
13/12/2016 20.45 Sunderland-Chelsea
13/12/2016 21.00 West Bromwich-Swansea City
13/12/2016 20.45 West Ham United-Burnley
14/12/2016 20.45 Everton-Arsenal
14/12/2016 21.00 Manchester City-Watford
14/12/2016 21.00 Stoke City-Southampton
14/12/2016 21.00 Tottenham-Hull City
Runde 17:
17/12/2016 16.00 Bournemouth-Southampton
17/12/2016 16.00 Crystal Palace-Chelsea
17/12/2016 16.00 Everton-Liverpool
17/12/2016 16.00 Manchester City-Arsenal
17/12/2016 16.00 Middlesbrough-Swansea City
17/12/2016 16.00 Stoke City-Leicester City
17/12/2016 16.00 Sunderland-Watford
17/12/2016 16.00 Tottenham-Burnley
17/12/2016 16.00 West Bromwich-Manchester United
17/12/2016 16.00 West Ham United-Hull City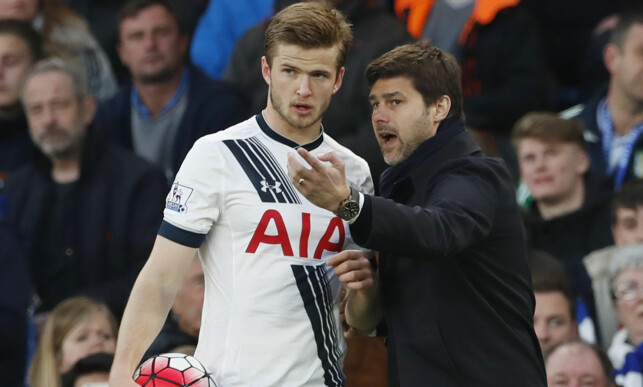 Runde 18:
26/12/2016 16.00 Arsenal-West Bromwich
26/12/2016 16.00 Burnley-Middlesbrough
26/12/2016 16.00 Chelsea- Bournemouth
26/12/2016 16.00 Hull City-Manchester City
26/12/2016 16.00 Leicester City-Everton
26/12/2016 16.00 Liverpool-Stoke City
26/12/2016 16.00 Manchester United-Sunderland
26/12/2016 16.00 Southampton-Tottenham
26/12/2016 16.00 Swansea City-West Ham United
26/12/2016 16.00 Watford-Crystal Palace
Runde 19:
31/12/2016 16.00 Arsenal-Crystal Palace
31/12/2016 16.00 Burnley-Sunderland
31/12/2016 16.00 Chelsea-Stoke City
31/12/2016 16.00 Hull City-Everton
31/12/2016 16.00 Leicester City-West Ham United
31/12/2016 16.00 Liverpool-Manchester City
31/12/2016 16.00 Manchester United-Middlesbrough
31/12/2016 16.00 Southampton-West Bromwich
31/12/2016 16.00 Swansea City- Bournemouth
31/12/2016 16.00 Watford-Tottenham
Runde 20:
02/01/2017 16.00 Bournemouth-Arsenal
02/01/2017 16.00 Crystal Palace-Swansea City
02/01/2017 16.00 Everton-Southampton
02/01/2017 16.00 Manchester City-Burnley
02/01/2017 16.00 Middlesbrough-Leicester City
02/01/2017 16.00 Stoke City-Watford
02/01/2017 16.00 Sunderland-Liverpool
02/01/2017 16.00 Tottenham-Chelsea
02/01/2017 16.00 West Bromwich-Hull City
02/01/2017 16.00 West Ham United-Manchester United
Runde 21:
14/01/2017 16.00 Burnley-Southampton
14/01/2017 16.00 Everton-Manchester City
14/01/2017 16.00 Hull City- Bournemouth
14/01/2017 16.00 Leicester City-Chelsea
14/01/2017 16.00 Manchester United-Liverpool
14/01/2017 16.00 Sunderland-Stoke City
14/01/2017 16.00 Swansea City-Arsenal
14/01/2017 16.00 Tottenham-West Bromwich
14/01/2017 16.00 Watford-Middlesbrough
14/01/2017 16.00 West Ham United-Crystal Palace
Runde 22:
21/01/2017 16.00 Bournemouth-Watford
21/01/2017 16.00 Arsenal-Burnley
21/01/2017 16.00 Chelsea-Hull City
21/01/2017 16.00 Crystal Palace-Everton
21/01/2017 16.00 Liverpool-Swansea City
21/01/2017 16.00 Manchester City-Tottenham
21/01/2017 16.00 Middlesbrough-West Ham United
21/01/2017 16.00 Southampton-Leicester City
21/01/2017 16.00 Stoke City-Manchester United
21/01/2017 16.00 West Bromwich-Sunderland
Runde 23:
31/01/2017 20.45 Bournemouth-Crystal Palace
31/01/2017 20.45 Arsenal-Watford
31/01/2017 20.45 Burnley-Leicester City
31/01/2017 21.00 Manchester United-Hull City
31/01/2017 20.45 Middlesbrough-West Bromwich
31/01/2017 20.45 Sunderland-Tottenham
31/01/2017 20.45 Swansea City-Southampton
31/01/2017 20.45 West Ham United-Manchester City
01/02/2017 21.00 Liverpool-Chelsea
01/02/2017 21.00 Stoke City-Everton
Runde 24:
04/02/2017 16.00 Chelsea-Arsenal
04/02/2017 16.00 Crystal Palace-Sunderland
04/02/2017 16.00 Everton- Bournemouth
04/02/2017 16.00 Hull City-Liverpool
04/02/2017 16.00 Leicester City-Manchester United
04/02/2017 16.00 Manchester City-Swansea City
04/02/2017 16.00 Southampton-West Ham United
04/02/2017 16.00 Tottenham-Middlesbrough
04/02/2017 16.00 Watford-Burnley
04/02/2017 16.00 West Bromwich-Stoke City
Runde 25:
11/02/2017 16.00 Bournemouth-Manchester City
11/02/2017 16.00 Arsenal-Hull City
11/02/2017 16.00 Burnley-Chelsea
11/02/2017 16.00 Liverpool-Tottenham
11/02/2017 16.00 Manchester United-Watford
11/02/2017 16.00 Middlesbrough-Everton
11/02/2017 16.00 Stoke City-Crystal Palace
11/02/2017 16.00 Sunderland-Southampton
11/02/2017 16.00 Swansea City-Leicester City
11/02/2017 16.00 West Ham United-West Bromwich
Runde 26:
25/02/2017 16.00 Chelsea-Swansea City
25/02/2017 16.00 Crystal Palace-Middlesbrough
25/02/2017 16.00 Everton-Sunderland
25/02/2017 16.00 Hull City-Burnley
25/02/2017 16.00 Leicester City-Liverpool
25/02/2017 16.00 Manchester City-Manchester United
25/02/2017 16.00 Southampton-Arsenal
25/02/2017 16.00 Tottenham-Stoke City
25/02/2017 16.00 Watford-West Ham United
25/02/2017 16.00 West Bromwich- Bournemouth
Runde 27:
04/03/2017 16.00 Leicester City-Hull City
04/03/2017 16.00 Liverpool-Arsenal
04/03/2017 16.00 Manchester United- Bournemouth
04/03/2017 16.00 Stoke City-Middlesbrough
04/03/2017 16.00 Sunderland-Manchester City
04/03/2017 16.00 Swansea City-Burnley
04/03/2017 16.00 Tottenham-Everton
04/03/2017 16.00 Watford-Southampton
04/03/2017 16.00 West Bromwich-Crystal Palace
04/03/2017 16.00 West Ham United-Chelsea
Runde 28:
11/03/2017 16.00 Bournemouth-West Ham United
11/03/2017 16.00 Arsenal-Leicester City
11/03/2017 16.00 Burnley-Liverpool
11/03/2017 16.00 Chelsea-Watford
11/03/2017 16.00 Crystal Palace-Tottenham
11/03/2017 16.00 Everton-West Bromwich
11/03/2017 16.00 Hull City-Swansea City
11/03/2017 16.00 Manchester City-Stoke City
11/03/2017 16.00 Middlesbrough-Sunderland
11/03/2017 16.00 Southampton-Manchester United
Runde 29:
18/03/2017 16.00 Bournemouth-Swansea City
18/03/2017 16.00 Crystal Palace-Watford
18/03/2017 16.00 Everton-Hull City
18/03/2017 16.00 Manchester City-Liverpool
18/03/2017 16.00 Middlesbrough-Manchester United
18/03/2017 16.00 Stoke City-Chelsea
18/03/2017 16.00 Sunderland-Burnley
18/03/2017 16.00 Tottenham-Southampton
18/03/2017 16.00 West Bromwich-Arsenal
18/03/2017 16.00 West Ham United-Leicester City
Runde 30:
01/04/2017 16.00 Arsenal-Manchester City
01/04/2017 16.00 Burnley-Tottenham
01/04/2017 16.00 Chelsea-Crystal Palace
01/04/2017 16.00 Hull City-West Ham United
01/04/2017 16.00 Leicester City-Stoke City
01/04/2017 16.00 Liverpool-Everton
01/04/2017 16.00 Manchester United-West Bromwich
01/04/2017 16.00 Southampton- Bournemouth
01/04/2017 16.00 Swansea City-Middlesbrough
01/04/2017 16.00 Watford-Sunderland
Runde 31:
04/04/2017 20.45 Arsenal-West Ham United
04/04/2017 20.45 Burnley-Stoke City
04/04/2017 20.45 Hull City-Middlesbrough
04/04/2017 20.45 Leicester City-Sunderland
04/04/2017 21.00 Manchester United-Everton
04/04/2017 20.45 Swansea City-Tottenham
04/04/2017 20.45 Watford-West Bromwich
05/04/2017 20.45 Chelsea-Manchester City
05/04/2017 21.00 Liverpool- Bournemouth
05/04/2017 20.45 Southampton-Crystal Palace
Runde 32:
08/04/2017 16.00 Bournemouth-Chelsea
08/04/2017 16.00 Crystal Palace-Arsenal
08/04/2017 16.00 Everton-Leicester City
08/04/2017 16.00 Manchester City-Hull City
08/04/2017 16.00 Middlesbrough-Burnley
08/04/2017 16.00 Stoke City-Liverpool
08/04/2017 16.00 Sunderland-Manchester United
08/04/2017 16.00 Tottenham-Watford
08/04/2017 16.00 West Bromwich-Southampton
08/04/2017 16.00 West Ham United-Swansea City
Runde 33:
15/04/2017 16.00 Crystal Palace-Leicester City
15/04/2017 16.00 Everton-Burnley
15/04/2017 16.00 Manchester United-Chelsea
15/04/2017 16.00 Middlesbrough-Arsenal
15/04/2017 16.00 Southampton-Manchester City
15/04/2017 16.00 Stoke City-Hull City
15/04/2017 16.00 Sunderland-West Ham United
15/04/2017 16.00 Tottenham- Bournemouth
15/04/2017 16.00 Watford-Swansea City
15/04/2017 16.00 West Bromwich-Liverpool
Runde 34:
22/04/2017 16.00 Bournemouth-Middlesbrough
22/04/2017 16.00 Arsenal-Sunderland
22/04/2017 16.00 Burnley-Manchester United
22/04/2017 16.00 Chelsea-Southampton
22/04/2017 16.00 Hull City-Watford
22/04/2017 16.00 Leicester City-Tottenham
22/04/2017 16.00 Liverpool-Crystal Palace
22/04/2017 16.00 Manchester City-West Bromwich
22/04/2017 16.00 Swansea City-Stoke City
22/04/2017 16.00 West Ham United-Everton
Runde 35:
29/04/2017 16.00 Crystal Palace-Burnley
29/04/2017 16.00 Everton-Chelsea
29/04/2017 16.00 Manchester United-Swansea City
29/04/2017 16.00 Middlesbrough-Manchester City
29/04/2017 16.00 Southampton-Hull City
29/04/2017 16.00 Stoke City-West Ham United
29/04/2017 16.00 Sunderland- Bournemouth
29/04/2017 16.00 Tottenham-Arsenal
29/04/2017 16.00 Watford-Liverpool
29/04/2017 16.00 West Bromwich-Leicester City
Runde 36:
06/05/2017 16.00 Bournemouth-Stoke City
06/05/2017 16.00 Arsenal-Manchester United
06/05/2017 16.00 Burnley-West Bromwich
06/05/2017 16.00 Chelsea-Middlesbrough
06/05/2017 16.00 Hull City-Sunderland
06/05/2017 16.00 Leicester City-Watford
06/05/2017 16.00 Liverpool-Southampton
06/05/2017 16.00 Manchester City-Crystal Palace
06/05/2017 16.00 Swansea City-Everton
06/05/2017 16.00 West Ham United-Tottenham
Runde 37:
13/05/2017 16.00 Bournemouth-Burnley
13/05/2017 16.00 Crystal Palace-Hull City
13/05/2017 16.00 Everton-Watford
13/05/2017 16.00 Manchester City-Leicester City
13/05/2017 16.00 Middlesbrough-Southampton
13/05/2017 16.00 Stoke City-Arsenal
13/05/2017 16.00 Sunderland-Swansea City
13/05/2017 16.00 Tottenham-Manchester United
13/05/2017 16.00 West Bromwich-Chelsea
13/05/2017 16.00 West Ham United-Liverpool
Runde 38:
21/05/2017 16.00 Arsenal-Everton
21/05/2017 16.00 Burnley-West Ham United
21/05/2017 16.00 Chelsea-Sunderland
21/05/2017 16.00 Hull City-Tottenham
21/05/2017 16.00 Leicester City- Bournemouth
21/05/2017 16.00 Liverpool-Middlesbrough
21/05/2017 16.00 Manchester United-Crystal Palace
21/05/2017 16.00 Southampton-Stoke City
21/05/2017 16.00 Swansea City-West Bromwich
21/05/2017 16.00 Watford-Manchester City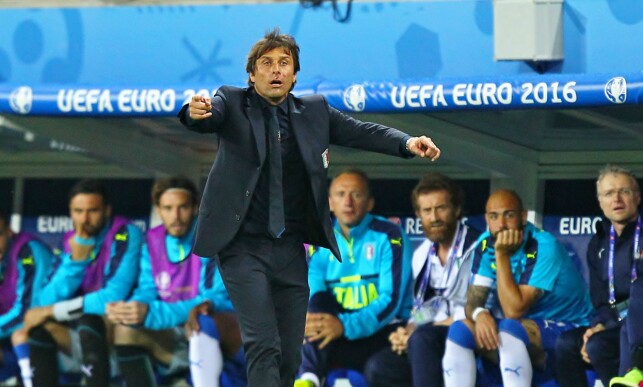 Lik Dagbladet Sport på Facebook